By Prince Osuagwu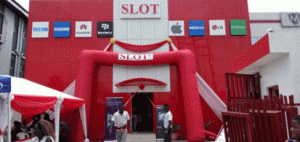 All the seven wonders of the world put together may arguably not have the level of impact the tech wonder has in human, business and social lives. Since the discovery of technology either as way of communication or a way of solving other problems, the world has never been static. It could actually be correct to say that technology has put much reality to the saying that the 'earth moves…' Or that 'the world revolves….'.
There also may not be a better place to draw example to these facts than the African continent, considering what technology has done in the fabrics of its  social,business and even educational life.
Africa is no longer a dark continent as the world was meant to believe by those apparently meant to underdevelop it. Innovations envied abroad are initiated in Africa at the moment and businesses here are wearing that beautiful apparel that usually gives some global outfits that larger- than -thou image. Just recently an indigenous mobile phone retail chain, decided to move its businesses an inch to the global status by moving its services online.
The beauty may not particularly be that its services are online but the fact it is doing so with the backing of global companies which have made foreign outfits like Amazon.com, Walmart.com and Staple.com so thick.
With the support of brands like Samsung, Intel, Microsoft, LG, Blackberry, Tecno, Sony Mobile, HTC, Lenovo, Huawei and a host of others, Slot believes that get its services online will not only create convenience for its Nigerian customers but will also help strengthen the rating of African businesses online.
Unveiling the service Slot.ng and its app recently, MD of Slot, Mr Nnamdi Ezeigbo said that as the business landscape changes worldwide, businesses, irrespective of how remote their operating bases may be, should also change ideas. "Over the year, we have taken time to understand the peculiar life style of the Nigerian people and this has helped us design products suitable for them. Today we are bringing our retail stores to your door steps, your offices, even at your finger tips"
What that means is that with Slot.ng app, customers can at their convenience,buy some of the smartphones and other mobile products available at slot's physical shop, online and have them delivered real time.
Besides, Ezeigbo also noted that other innovations like the Trade In and Screen Insurance initiatives which allow users to trade in their old phones for new ones and get their smashed smartphone screens replaced at just 5 percent cost, respectively, have distinguished his business from a local retail store to a global concern.
Like he pointed out, "this is the right time to go online, the time when about 16percent of Nigerians  representing 38 percent of active mobile phone users having access to the internet"
Subscribe for latest Videos