By Vera Samuel Anyagafu & Anino Aganbi
In furthering her outreach to ensuring that a large number of Nigerian women and girls are free from contracting any form of genital disease, resulting from the use of some chemicals and toxins in the production of women's sanitary pads, the Managing Director, Friendlies Sanitaryware Nigeria Limited, Mrs. Nkem Obianwu, has brought smiles to a majority of women and girls in the country through the production of healthier women sanitary pads.
In an exceptional way, the Economic and Statistics graduate from Delta State University, Ekpoma, who also holds a master degree in Business Administration, in addition to a Nursing certification from South University, USA, is contributing her own quota to realizing a healthier Nigeria.
In this session, Nkem speaks on her venture into the business of manufacturing women sanitary wares, women empowerment and the Nigerian government, including other issues of great concern.
Excerpts;
What informed this concept in the Nigerian society?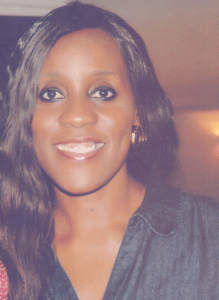 Well, I came across a world health report of 2005, which disclosed that about 90 per cent of women all over the world are suffering from genital diseases and that 63 per cent of the above stated percentage is as a result of chemicals and toxins used in the production of women's sanitary pads.
This piqued my interest and almost immediately, I began searching for further information concerning health risks to women from the use of menstrual pads and what I noticed heightened my resolve to do something about it, especially as a mother and one who has only female children.       |
What were the constraints in setting up Friendlies?
The two major constraints in setting up Friendlies were funding and electricity. Funding, which happens to be the first thing to think about when intending venturing into any business especially production is the most challenging aspect.
Secondly, is electricity, which of course is paramount to successful production, because you have to power your engines to run your products and when there is often epileptic power supply, as is the case in our society today, the business suffers.
Lack of steady power supply has contributed to a large extent in crippling manufacturing industries in Nigeria and it would be nice if the new administration will increase effort in this regard.
As the Managing Director of Friendlies, could you tell us what it would take for a woman who cherishes to be in your position to attain such?
A woman should first realize that obtaining quality education is key to achieving the desired dream. It is also important for us women to know that we must, of course, be passionate and willing to create and or introduce something new to the betterment of any society we find ourselves in.
In other words, once women begin to understand that we need to be empowered not in the context of competition with our male counterpart or holding on to the old saying like 'What a man can do a woman can do better' but rather, in recognition that the world is hard and full of challenges and so we need to seize opportunities around us to gain the right knowledge and information in order to make the best decisions for ourselves, our children and the society at large.
As a woman with great objectives, would you say that women are progressive in Africa and Nigeria the way they should?
I am optimistic that women, owing to our spirited efforts for a better Nigeria and Africa as a whole, we are almost there. And I urge us all not to relent in our different capacities to ensuring that we give all the needed support and encouragement to move Nigeria and indeed Africa to an impressive position.
Due to the economic hardship in the country, it appears many young girls are getting enrolled in commercial sex work. As a woman or mother, do you think is the best option in this situation?
It is sad to know that things like this occur in our society, but no parent would support indulging in commercial sex job as an option, no matter the situation of the economy .It is imperative for us mothers to always counsel our children from practicing any immoral act. Therefore, mothers should not relent in consistently advocating for good morals from our children.
We should also continue instilling in them good virtues, letting them know that hard work and perseverance are important aspect to living a life worthy of emulation. It is also important to point out to them that with good education one can be self employed .
What do you think will bring about lasting solution to unemployment in Nigeria?
Most importantly people's mind sets must be orientated to love Nigeria, we must move away from the mindset that 'foreign is best' if we must make progress; to realise that today's generation must be willing to make the necessary sacrifice for tomorrows generation and understand that no country will buy from us except we ourselves.
We must then learn to support our own and keep our money in our community. If we look at Japan- how they moved from third world to first world- their women played a key role. They decided to shun all foreign goods and patronise their own goods from their cottage industries springing up at that time.
This helped the cottage industries to grow speedily to big time industries today affording them the opportunities to make their mistakes, improve over time and become experts today, while we remain mediocre.
What help do you seek of the Nigeria government in your kind of business?
Let's look at the example of how Sony the electronic giant rose from obscurity to overtake the number one Dutch merchant Philips Electronics today. Sony back then was called copy cats.
Their products were not too good  but their people supported them so they had money to do research and come up with new improvement frequently because the company itself showed responsibility of being self reliant (works two ways).
By so doing they were correcting their mistakes, learning and improving their act over time so while Philips believed in their hype and produced a model of products from 1972 to 1982 (10 years) Sony had produced seven improved versions of the same products to become   number one electronic provider in the world.