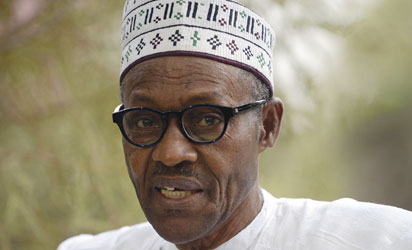 EbonyLife TV, Africa's first Global Black entertainment and lifestyle network, is set to host President Muhammadu Buhari (GCFR), and young professionals in Washington, D.C. to a 'Meet & Greet' interactive session in honour and commemoration of the President's momentous visit to the United States of America on the 21st of July, 2015.
The Meet & Greet, an EbonyLife televised interactive event with Mr. President and Young Nigerian Professionals will include scholars and professionals from all over the United States.
The event has essentially been designed as an avenue to meet with, and interact with Mr. President, on the prospects and challenges involved in the governance of Africa's most populous nation and the role that our young professionals need to play.
The EbonyLife TV Meet & Greet is being held at the prestigious Embassy of the Federal Republic of Nigeria in Washington DC, home to Nigeria in Washington D.C, an absolute honour for EbonyLife TV and our invited guests.
The TV station continues to soar daily as the most vibrant platform watched by the youth and young professionals around the world and the Meet & Greet is in continuation of the channel's tradition of celebrating the best of Africa and indeed, Nigeria, as well as an extension of the nation building role it played towards the 2015 General Elections.
According to the Executive Chairman and CEO of EbonyLife TV, Mo Abudu,   "As a channel quintessentially made for the youth, home and abroad, we are extremely pleased that President Muhammadu Buhari appreciates the youth and has demonstrated this commitment and passion even on this historical event to Washington DC by agreeing to include them in his very busy programme schedule.
As such, he will be meeting with Young Nigerian Professionals in the Diaspora at this important Meet& Greet being organised by our channel. For this, we're very grateful to Mr. President and his hardworking team."