By Gabriel Ewepu
The Bible says God uses little things to confound the mighty and also the despised things to amaze the wise.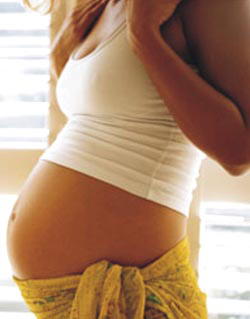 This was the story of a National Youth Service Corps (NYSC) member, Miss Omogu Happiness, posted to Federal Capital Territory, Abuja, under Batch 'B' 2014, and her primary assignment at Nnamdi Azikwe International Airport, Abuja.
This biochemistry graduate of Federal University of Technology, Minna, Niger State, with some humanitarian workers on a visit to some communities in the remote part of Kuje Area Council of Abuja, stumbled on a village called Tukuba.
Moved about the health needs of the 150 inhabitants, Happiness narrated that there was no health centre provided for the people of Tukuba. They had only a primary school block which was dilapidated.
Happiness said: "I am not a corps member serving in Tukuba and there are no corps members there serving. I only stumbled on the village when I went with the Nigerian Christian Corpers' Fellowship, NCCF, to some villages in the remote parts of Kuje Area Council for evangelism.
"During the interactive session, the 150 people living in the village demanded from us medical services because they did not have any medical facility there.
"When I got home, I still had the picture of the village and their cry for medical attention was re-echoing in my ears. These people, particularly pregnant women and children, were dying due to non-availability of any sort of medical presence.
"And to compound the problem, they do not have motorable road to the local government headquarters, and also no electricity and potable water. With all these challenges, I took it upon myself and depended on God to embark on a four-bedroom healthcare facility, including reception hall, office, toilet and bathroom. It was approved by the NYSC Coordinator for FCT on December 12, 2014, after I presented the plan.
"Before I started the project, I wrote to the Chairman of Kuje Area Council on what I was about to do in Tukuba village, which, after handing over to the council, they would employ people to operate. Also, the FCT administration is aware of this project."
According to the young Nigerian, who hails from Okene Local Government Area of Kogi State, she did not hesitate to approach the villagers for a piece of land to actualise her dream of bringing succour to them and adjoining 15 communities.
The villagers donated 200 square metres of land for the construction of the facility.
"I started the project in December 2014. Today, I have roofed and plastered it. I have spent N1.9 million on the project and it is 70 percent completed since. The project cost is N4 million and this includes the furnishing, fittings, lighting and equipping of the facility. The completion date is end of June 2015."
On the funding of the project, Happiness said her passion for life made her to write some organisations after she laid the foundation, saying the help she took it to almost window level.
"It was not easy raising funds for this project, but what kept me going was the concern for the people of Tukuba because they have suffered over the years, and have continued to experience avoidable deaths and diseases.
"Federal Airports Authority of Nigeria (FAAN) and Nigerian Meteorological Authority (NIMET) responded and assisted me to continue with the project to the level the facility is now," she stated.
The village chief, Seriki Emmanuel Gado, appreciated the efforts of the NYSC member.
"I and my people of Tukuba village are most grateful for this gesture from this young corps member,"Gado stated.
"We have lost our wives and sisters to cases related to childbirth and our children have been dying as a result of the lack of medical facility such as this she is constructing for us."
Meanwhile, Executive Director, Refocusing Nigerian Talents Organisation, RENITO, Abanka Musa, has lauded the boldness and passion of Happiness to embark on the project.
"I was touched when we heard about this young lady's (Happiness) project because she came to my office for financial assistance. I got to know that she was putting up a project for a community she does not come from.
"We eventually got to the community where the project was ongoing and we were amazed because even elected officials could not execute it," Musa added.