By Simon Ebegbulem
BENIN—SECOND Republic senator and Niger Delta leader, Senator Francis Okpozo, yesterday described the manner Senator Olusola Saraki emerged as Senate President as intolerable in any disciplined democracy.
He urged the Senate President to step down and listen to his party, the All Progressives Congress, APC.
Okpozo, who also is the leader of the APC in Delta State, described Saraki's action as a betrayal to his party and urged the leadership of the APC to mete out strict sanctions against him and his supporters in the APC to serve as deterrence to others in future.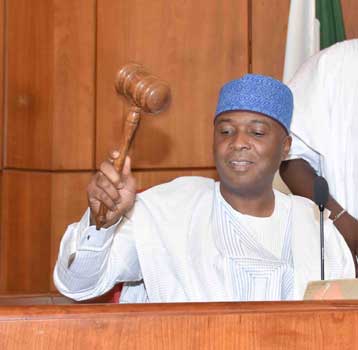 He said: "Saraki betrayed his party and he betrayed his people, but he forgot that his party is still in power today and they have a way to make him pay for his sins.
''In a normal democracy and what obtains in Presidential and parliamentary democracies, the party that wins elections, elects the officials of the National Assembly, it is a conventional matter.
''So it is totally an aberration for a minority party to occupy the position of the Deputy Senate President which Saraki did due to his desperation.
"Even though there was a contest between Saraki and others in the same party, it should not have led to his aligning with PDP senators to scuttle the position of his party. It is totally an aberration of proper democracy.
'' He should either resign or go back to contest election for the position with his colleagues or he will stay idle because the party will abandon him.
"Even when there is crisis in APC, he should not have conspired with PDP senators to stampede the Clerk of the Senate to go ahead with the inauguration."