By Adekunle Aliyu
Abuja – President Muhammadu Buhari has called on Nigerians to pray for the return of peace, love and prosperity throughout the country as Muslims start the 2015 Ramadan fast.
The President in a message signed by the Senior Special Assistant (Media and Publicity), Garba Shehu, implored Muslims to seek maximum benefits from the Ramadan period "by being helpful to all manner of people, learning and following the true message of the religion as taught by the Holy Prophet." Also He appealed to misguided brothers to drop arms, embrace peace which Islam stands for.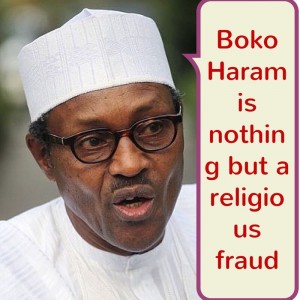 The President in his message directed an appeal to the perpetrators of violence and destruction in the name of Islam all over the world to desist from tarnishing the name of the religion.
"As we make collective efforts to bring to a permanent end the menace of the Boko Haram in the Lake Chad basin countries, let me use this auspicious occasion to appeal to our misguided brothers to drop their arms, embrace peace and seek a better understanding of Islam during this Holy period and beyond," Buhari said.
The President prayed to Allah to bring peace and harmony to all parts of the country and the world at large.
"I wish all our citizens a blessed Ramadan. Ramadan Kareem Mubarak," the statement concluded.
Atiku urges Muslims to pray for peace
Also the former Vice President Abubakar Atiku too called on Muslims to pray for the peace of the country which has been facing the grimmest challenge with the monster of terrorism disrupting social and economic life of the people.
In a statement in Abuja on Wednesday, Atiku said he was constantly saddened by the frequent explosion of conflicts and violence, which poses threat to the country's peace.
According to Atiku, Muslim leaders should intensify efforts to eliminate the influence of extremists in the life of Muslims, calling on political leaders to show extra vigilance to stem the growth of extremism.
The Turaki Adamawa expressed sadness that people have been turned to captives of fear because of the spectre of terrorism.
He called for urgent action to attack the roots of terrorism by attacking the ideology.
To attack the ideology, he explained that innocent Muslim disciples should be shielded from the influences of extremist teachers, who might exploit their ignorance and push them into criminal atrocities.
Atiku also expressed his sadness at how a minority group of misguided bigots are giving innocent Muslims a baggage of negative image.
He, however, advised Muslims to continue to pray for the peace of Nigeria.