By Ephraim Oseji
Environmentalist and Peoples Democratic Party (PDP) chieftain, Chief Sunny Onuesoke, has appealed to the people of Delta State   to put aside their differences and cooperate with Governor   Ifeanyi Okowa on his  task of restructuring the economy of the state.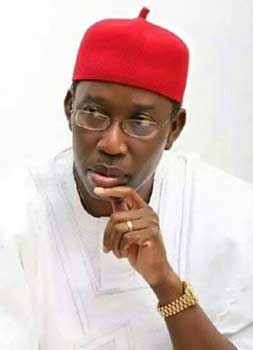 Onuesoke's appeal came following the claim that Delta economy had nose dived with a debt running into billions of naira.
Speaking to newsmen in Warri on Okowa's revelation about the economy, Onuesoke    noted that the governor's statement was a show of transparency and, as such, he deserve, commendation for not keeping the people of the state in the dark as to the reality, adding that now that the true state of the economy has been revealed, it's good that all hands should be on deck for the restructuring.
On the way forward,    Onuesoke advised that Deltans, particularly the lawmakers and political office holders, should   cooperate with the governor on how to restore the economy of the state .
"This is not the time to trade blames as the deed has been done, but is the time for action to correct anomalies" he noted.
He   maintained that they should be prepared to make sacrifices for the restructuring of the economy of the state.