By Omoh Gabriel,  Austin Ogwuda, Abdulsalam Muhammad,Wole Mosadomi, Tina Akannam, Aliyu Dangida, Daud Olatunji, Boluwaji Obahopo &Tom Moses
LAGOS— Federal, states and local governments are losing about N50 trillion annually from untapped resources that abound in the nation's soil. Nigeria is estimated to be losing about N8 trillion annually from untapped gold. The estimates are monies that should have accrued to the federation account from royalties, taxes, charges and other fees from companies and individuals operating in the solid mineral sector if the Federal Government had paid enough attention to the development of solid minerals in the country.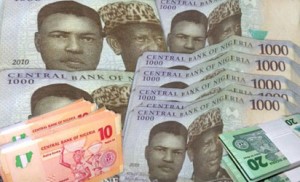 Going by this, Nigeria should not have had any financial crisis any time crude oil prices face southward. In fact, states in the country would have been well off financially and would not have been talking about bail out.
However, the Mining and Mineral Act of 2007 which puts the exploration and exploitation of mineral resources in the exclusive list has hindered state from developing mineral deposit in their jurisdiction. Nigerians put the blame at the feet of federal politicians that have paid lip service to fiscal federalism.
The Nigeria Extractive Industries Transparency Initiative, NEITI, audit report of 2012 suggests that there are about 40 different kinds of solid minerals and precious metals buried in Nigeria soil waiting to be exploited. The commercial value of Nigeria's solid minerals has been estimated to run into hundreds of trillions of dollars, with 70 per cent of these buried in the bowel of Northern Nigeria.
Nigeria loses N8trn annually
President of Miners' Empowerment Association of Nigeria, Mr. Sunny Ekosin, told Vanguard that Nigeria loses a whopping N8 trillion annually in unexploited gold alone. He also says that Ajaokuta remains the key to Nigeria's industrialisation and that getting it back to work is a matter of patriotism for President Buhari and his team.
Ekosin, in an interview with Vanguard said: "If Nigerians were taking data seriously, assuming we build a database where we have authentic information, in 2012 the Permanent Secretary of the Ministry of Mines and Steel came before the nation and said from precious metals alone, specifically from gold exploitation alone, Nigeria is losing N8 trillion ($50 billion) annually.
According to NEITI/CBN report, "total revenue from the solid minerals sector amounted to N31.449 billion in 2012. The revenue stream from the solid minerals sector is composed of 84.18 per cent of taxes received by FIRS. Mining taxes received by MID and MCO represent 3.48 per cent and 2.24 per cent respectively.
"According to the data collected from extractive companies and government entities, after reconciliation work, revenues generated from the solid minerals sector amounted to N31.449 billion. "Government revenues from the solid minerals sector increased from N26.925 billion in 2011 to N31.449 billion in 2012.
Large sector mining was higher in 2012 due to an increase of granite and limestone production respectively to 12 million tons and 18 million tons compared to eight million tons and 15 million tons in 2011. This was a result of the increase of the consumption of granite and production of cement in Nigeria during 2012.
Solid minerals accounted for 0.02% export earnings
"The solid minerals sector accounted for an average of 0.02 per cent of total export earnings for the year 2012. Zinc and lead ores account for more than 48 per cent of the solid minerals sector exports. All companies operating under a mining or quarrying license and which make payments to MID in excess of N2 million ($12,500) were required to report their payments in accordance with EITI Requirements.
"Despite the fact that gold and barites were being mined across the nation, there is no record to show that these minerals are among the mined or exported minerals. Further finding shows that barites are mined in Benue and Nasarawa states, they are also purchased by multinational oil companies as drill fluids, despite high activities of miners there are no record of royalty payments.
No evidence of royalties payment
"From the available records of the Ministry of Mines and Steel Development, there were no evidence of royalty payment on these exported minerals. The Nigeria Minerals and Mining Act 2007 requires that any exporter of solid minerals must request for permit to export minerals. But in defiance to the act, there was no available evidence of request for permit or approval to export minerals by the companies.
"The informal players are mostly artisan miners, medium scale operators and illegal miners who hardly keep any record. Some of the minerals mined in Nigeria are exported out of the country by formal and informal players.
There are no official records from Ministry of Mines and Steel Development on the actual volume of minerals exported out of Nigeria within the period under review. However, the few records available relates to transactions that were done by the formal players as they passed through the Central Bank of Nigeria, Nigeria Customs Service and Nigeria Export Promotion Council."
Geological survey of mineral deposits
According to the geological survey of mineral deposits in Nigeria, "the schist belt that covers the western half of Nigeria has proven reserves of gold. Although gold production in this region dates from 1913, colonial mining companies abandoned their activities following the onset of the Second World War.
"The gold mines have since remained dormant, aside from an abortive attempt at extraction by the Nigerian Mining Corporation in the 1980s, which floundered due to a lack of funds. Artisan miners now account for most gold extraction, but primary deposits that could support mechanised mining have been identified in the North West and South-West parts of Nigeria.
"These deposits are of a relatively high grade, and it is estimated that extraction costs could be as low as $50 per ounce, due to the shallow depth at which they are found. An estimated 10 million tonnes of lead and zinc veins straddle eight of Nigeria's states, with the 700'000 tonnes in Abakiliki in Ebonyi State representing the most favourable prospect.
Non-metallic minerals category,
"In the non-metallic minerals category, riches also abound: the building industry is supplied by crushed rock, gravel and sand; glass-making grade sand has been established in many parts of the country; and Niger, Osun, Kogi, Ogun and Kaduna states collectively boast up to 100 million tonnes of talc, a mere fraction of which is used in several medium-sized talc processing plants."
Gemstone mining is one area that has seen something of a boom, though again the level of exploitation is running well below potential. Gemstones present include sapphire, ruby, aquamarine, emerald, tourmaline, topaz, garnet, amethyst, zircon, and fluorspar. Bentonite and barite – both of which are constituents in the mud used when drilling oil wells – are also in abundance, with 7.5 million tonnes of barite in Taraba and Bauchi states and 700 million tonnes of bentonite across the country.
Reserves of bitumen represent another under utilised resource, with estimated reserves of 42 billion tonnes or twice the country's existing reserves of crude oil. Paradoxically, most bitumen used in road construction in Nigeria is currently imported. Coal and tin were among the natural resources mined on a massive scale, with the former being used to generate electricity, power the railway network and meet the demands of regional and international markets.
Lead and zinc were a significant source of export revenue, and Nigeria was the world's largest exporter of columbite. Stagnation in the solid minerals sector cannot simply be attributed to the meteoric rise of oil: poor management by state-owned enterprises – compounded by corruption and an incoherent exploitation of resources – has also played its part.