By Kehinde Ajose
When music reality TV shows hit the Nigerian music scene, it was welcomed with open hands and much expectations as many believed it would make a great number of stars. And it sure did, at least in the beginning until the stars began to fade in the sky.
Aside from the likes of Iyanya, Omawunmi,Chidinma and Timi Dakolo, who have written their names in gold after emerging winners from music reality TV shows, other frontrunners have been grappling with the prospect of finding their feet on the music landscape. This piece takes a look at music reality TV shows stars yet to stamp their names on the scene.
Port Harcourt -born Mercy Chinwo clinched the winning prize at the 2012 Nigerian Idol Reality TV show. She stole the hearts of her audience when she performed Fela's Zombie. Contrary to public expectations, Mercy is yet to make an impression on the music industry. She got a career boost when she was featured in Yvonne Nelson's movie, House of Gold.
In an interview with Encomium, she reveals that she has been fighting her battles alone after winning the competition.
"It's more like a one-man hustle right now for me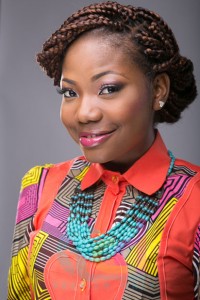 I'm proud to say it's a one-man thing because if you don't go through challenges you won't know your strength.
I am not in any record label, I am alone.  I have to say the truth.  I am not or was never tied to any record label.  I get a producer do my song and keep the hustle going. It has been fun for me.
I get to learn every day but it's annoying when you know that you have this thing on the inside and you don't get that push. I had to take my destiny in my hands and do it by myself, and I'm proud to say that life has taught me a lot of things."
The road to success is not always that easy – Ayobami Ayoola,Winner Project Fame West Africa Season 5.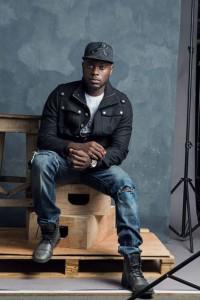 Ayobami Ayoola Ayolola better known as Ayo made a name for himself when he performed some of Fela's songs on Project Fame West Africa.
This made him gain the viewers confidence and he eventually emerged the winner. Ayo's talent cannot be doubted,but he is yet to make a hit song from his immense talent. The bearded Afropop artiste in an interview explains what life has been like, after winning Project Fame West Africa.
"Life has been very good, but of course it's still quite demanding. The road to success is not always that easy and I believe I am on that path too. In five years, I see Ayoola becoming a household name all over Africa.
I want to be a worthy export to other continents, that is what I pray and work hard for." He has released songs like Duplicate, Aya wa, Ochanya featuring Phyno and Amin featuring Vector.
Life after Project Fame hasn't been easy – Monica Ogah, Winner Project Fame West Africa , Season 4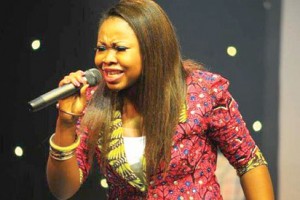 Monica Ogah won the coveted title as winner of Project Fame West Africa in 2011.What stood her out during the competition was her versatility and stage craft. After releasing the high-life themed Body hug, which gave her a minor acceptance from industry watchers,Monica has continued to strive for relevance.
She was nominated for The Headies last year in the Female Best Vocal Performance category. The Star city artiste reveals in an interview, what life has been like after Project Fame.
"Life after Project Fame hasn't been easy, but I give thanks to almighty God for being with me throughout and also to my family for the continuous support to my music career. But life after project fame is totally different, because you are facing a whole lot of different people, you are competing with the entire world.
It's a different game entirely, the whole West Africa would be watching you and monitoring you and competing with a lot of people to claim your stand in the industry it isn't easy task, but I think it's just a process for you to get what you need."
It hasn't been easy combining music and my education – Olawale  Ojo, Winner Project Fame West Africa, Season 6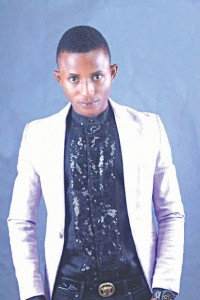 Olawale's ability to switch from one music genre to another perhaps is the reason for winning Project Fame West Africa, Season 6. After the music Reality TV Show, he dropped a couple of singles like Jupa, Is nothing and eventually released an album titled Almost Famous.
After the release of the album, nothing was heard of him again. We stopped hearing his music on our airwaves and he stopped headlining shows. This may be as a result of poor music promotion from his management and partly because he is still a student. He explains this to one of our reporters.
"It has really been hard, I won't lie about that. I am trying so hard to make it work,I promised my parents that music will not affect my education and I plan to make that happen. But sincerely, it has not been easy, I have had experiences sleeping in the studio and heading out very early to Ogbomosho for an afternoon lecture.
My short-term plan is to make Olawale a household name in the music industry where fans would recognize my sound and know it's me. On the long-term, I am heading for a Grammy."
The Nigerian music industry is very challenging – Yeka Onka,Winner Idols Season 1
Elizabeth Onwuka also known as Yeka Onka won the first edition of Nigerian Idols in 2011.She was rewarded with 7.5 million,a recording contract with Sony, a car and an all-expense paid trip to South Africa.
Armed with all these resources,one would have thought she was on her way to becoming the next big thing, sadly she is yet to make a mark on the music scene.
Commenting on the reason for the delay, she has this to say: "That someone is not making progress today doesn't mean he's not going to be successful. Like I said, it's very challenging, considering the kind of industry we are operating in Nigeria.
Even though I am not moving fast as people expect, I have to say I am making progress. I am not going to remain here, and by God's grace, Yeka Onka's brand will be everywhere." Yeka has been able to release songs like Follow you,Bamijo and Me and You.
I am trying not to make the mistakes others made – Moses Obi Adigwe, Winner Nigerian Idols Season 3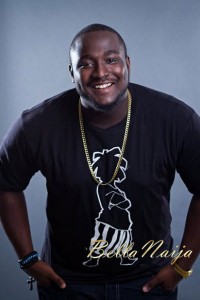 Moses has come to terms with the challenges reality TV stars face after winning the competition and he is willing to learn from the mistakes of the previous winners. Though Moses is still trying to find his feet in the music terrain, he has a body of works that continues to show his music aptitude.
Songs like Love in the air,Number One and Love letter featuring Eva,continues to thrill his fans .In an interview, the chubby musician discloses that he is ready to overcome the difficulty reality TV stars encounter after winning a competition.
"I am different from every other single person who has ever won anything so I know my case is going to be different and it is going to be awesome. I mean I got kicked off the competition and was brought back and I won!
I don't think that has ever happened so I am definitely not bothered about that. I am also learning from the mistakes of other winners and I am trying to make sure I don't make the same mistakes they did".