Rising actress, Ini Dima-Okojie has dropped a bombshell, naming an Australian actor, Chris Hemsworth, who is best known for his roles as Kim Hyde in the Australian TV series, "Home and Away" and as Thor in the Marvel Cinematic Universe films, "Thor" and "The Avengers" as her celebrity crush.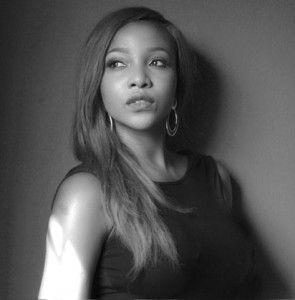 "Yes, I do have a crush on an actor, but he's not a Nigerian. My husband is Chris Hemsworth", she declared in a recent chat with HVP. Ini who quit her lucrative job as an investment banker to pursue a career in acting is one of the newest revelations in Nollywood.
Her falling in love with Hemsworth may not be unconnected with her brief stint at the prestigious New York Film Academy where she graduated last year.
Explaining why she dumped her banking job for acting, the rising actress who hails from Edo State said she wasn't feeling fulfilled as a banker regardless of the lucrativeness of the job.
"I used to be an Investment Banker. It was a good job; it paid well and I learnt a lot. But as time went on, there was this longing in my heart and I knew I wasn't fulfilled regardless how much money I was making.
In my head it didn't seem logical to abandon a career I had built over the years to pursue something that was just a passion. So, I kept doing what I was doing for another year. At a point, I applied to the New York Film Academy (the annex in Dubai) just to fulfill all righteousness as it were and see if the idea would die off inside my head but it did not.
I eventually knew I couldn't put it off anymore when I got to a point when I stopped ironing my outfits to work; I would just find something stretchy to put on. It was at that point that I really knew I wasn't being fulfilled as a banker anymore, " she narrated.
Ini said she has always developed passion for the arts right from when she was in the university. Debuting in a short film titled 'Bad Hair Day', her first appearance on Nigerian Television was as Feyisayo Pepple on the hit TV series 'Taste of Love'. She has also featured in Mnet's 'Vanity's Last Game', 'Desperate Housewives Africa', among other films. She just wrapped up 'Death Toll' starring alongside Alex Ekubo and IK Ogbonna.