By Anino Aganbi
Internationally, women are encouraged to stop being sitting ducks and apply their skills in improving themselves. This has spurred a lot of women to put their backs into making their business a success. Mrs Tsolaye Inone, CEO Pencakes is one of such taking the world of catering beyond the norm as it is no longer about just knowing how to bake, but being able to make a difference with other bakers. In her chat with Women In Business, she tells more. cerpt……
As a business woman, how has the economic situation in Nigeria improved your business?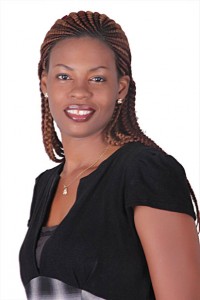 The economic situation in any given country could either make or mar your business. For the growth and well being of any business, the state of the economy determines the financial state of families and their willingness to spend on wants as well as their basic needs. This in turn would lead to either an increase or decrease in the demand for cake and pastries.
The increase in price of flour, sugar and other confectionaries would determine the cost of your product. I would not say because there is an increase in these things I should make inferior cakes and pastries. Doing this might bring financial profit to me but will destroy my business at the long run as people would begin to doubt what I put out there.
Why did you choose to catering?
I grew up with my Grandmother who was a caterer. Having learnt a lot from helping out, I realized I loved baking. As an undergraduate, I baked for fun of it. I started out by baking for my family, improved on myself and realized I could make a career out of it. I did not make a career of it until I started raising my family. I had a lot of support and encouragement from my spouse. It was not an easy venture because back then, I would bake late into the night. It still happens though.
Would you say your childhood had a big impact on the type of business you chose?
Definitely! Helping out seemed like hard work as a child but it quickly became a passion. My grandmother was this type of person who when she wakes up by 5 a.m. to begin baking, would expect you to be awake as well regardless of your age or size. There was no such thing as she's too little or her hands are too weak or she's just a child. Interestingly enough, she was never this kind of person who molly cuddled you. Looking at it from the perspective of a child, I saw it as cruelty but at the end of the day, that hard work paid off.
What was the idea behind pencakes?
I am a God driven woman. When I sought God's face for a business name he reminded me of how the Pentecost experience empowered the disciples to do things they could not do by their own strength. So the 'Pen' gets its origin from Pentecost.
If given the opportunity to go into any other line of business, what would it be?
My other passion would have to be running an NGO. It has been my desire to be a ray of hope for the less privileged. I believe we are called to be Gods arm to others.
How do you hope to improve your business?
I am working towards opening my own bakery which will cater to client's way beyond the borders of my state of residence. The look on individual faces when they taste something unique would be a sight to behold. Then it would not just be a matter of how much you spent on a cake or a pastry but who did this exceptional job. Right now, my business speaks for itself; although there is always room for improvement.
What challenges have you been able to get over as a business woman?
Challenges for each business differ. They may range from delayed arrival of equipment (especially when they need to be imported) to damage of items du ring transportation due to bad roads, to logistics or electricity. It could be shortage of funds or a host of others. Although there are challenges that affect generally affect all business.
Where do you see your business going in the nearest future….?
I keep striving for greater heights so my greatest achievement cannot be pinpointed. Today's Glory is tomorrow's history. I am not one who usually does a forecast. I believe strongly that God who made it possible for me to start up will see me through.
As an SME owner, what can the government do to improve small scaled business?
The input of any government in the small scale business sector would give room for these businesses to grow. It is not just about making allowance for loans which by the time you are paying back, you would barely be able to make ends meet. Encouraging women to start a business would go a long way in improving the economy of the nation and the growth of the home. A massive improvement in the power sector will reduce our running cost and make our businesses more productive.
Advice to upcoming business women….
Be bold to follow your passion. The satisfaction you get from building a business from something you love is immeasurable. Strive for excellence in everything you do.