Abuja—The Federal Government has constituted an investigation panel into  allegations leveled against the Nigerian military by Amnesty International.
This is contained in a statement issued in Abuja yesterday by the Permanent Secretary, Ministry of Foreign Affairs, Amb. Bulus Lolo.
Lolo, in the statement, described the allegations leveled against the military as "serious."
"Due to the magnitude of the allegations, the President Buhari-led government is looking into the report with a view to establishing the fact of the matter.
"The government has, therefore, instituted an investigation and assures that there will be no cover-up," he said.
The permanent secretary also said that the military, conscious of its constitutional mandate, had undertaken an ongoing investigation into the allegations of wrongdoing by its personnel.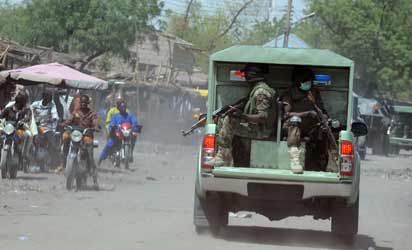 Lolo said the military, in line with its training, ensured the highest level of professionalism by its officers in the conduct of its operations.
He pointed out that the Nigerian military operations, both internally and internationally, had earned it well-deserved respect.
The permanent secretary, however, said that consistent with the State of Emergency imposed on the three states worst-hit by Boko Haram, namely Adamawa, Borno and Yobe, the military had some powers.
According to him, the state of emergency empowered the military to arrest, interrogate and detain any civilian actively involved in terrorist activities.
"In Nigeria, as in other regions where terrorists have unleashed their evil acts without respect for morality, extreme measures are sometimes required to contain extremism.
"It is a well-known fact that Boko Haram respects no laws at all, including sacred religious laws that the group claims to cherish.
"We find it nonetheless very worrisome that Amnesty International has yet to comment on the horrendous, mindless and ruinous activities of Boko Haram."
Lolo noted, however, that "indeed, the victims of Boko Haram's despicable activities deserve justice and sympathy."
According to him, the Federal Government is deeply concerned about the rights and the safety of all Nigerians adding, "it will ensure that the culprits are brought to book."