By Peter Duru
Prof. Jerry Agada was a former Minister of State for Education in the immediate past administration of former President Goodluck Jonathan, Adviser to former National Chairman of the Peoples Democratic Party, PDP and Secretary of the party's Elders Committee in Benue State. In this interview, he spoke on why his party suffered a massive defeat at the last general elections and several other issues. Excerpts:
What is the fate of your party, the Peoples Democratic Party after its poor showing at the last elections?
The Peoples Democratic Party, PDP, is not dead. The party will bounce back. If not for the manner we practice our democracy in this part of the world, for a party to have been in power for a period of 16 years, to me it is long enough. There is nothing strange about it.
We've noticed defections from the PDP to the APC. Why?
This is democracy where you have freedom of virtually everything; you are free to associate, to move and all that. So people are moving in line with the dictates of their hearts. But I do not understand why people will start moving because an election has been lost then somebody wants to move to the party that won.
Maybe such persons may have forgotten that the party that won had been in opposition for 16 years while the PDP held sway. Why did they not abandon their opposition stance and drift into the then ruling party to establish a one party state? This thing depends on principles. You have to be principled to be able to be focused and also know what to do at a time.
In the first place, opposition is also good because you are contributing to the governance of the country and state. When you keep the ruling party on its toes to deliver, it means as an opposition politician you are also contributing to good governance. So anybody who is defecting is doing so based on his understanding of politics.
I as a person I cannot defect, because we were in power for 16 years and went to an election but suffered defeat.
How would you rate President Buhari thus far?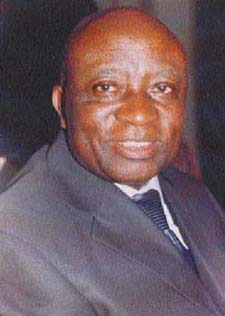 Ordinarily, with the mantra of change that brought in this administration, my thinking was that by now we would have taken some steps that would have been far reaching in terms of talking about change.
That is in terms of hitting the ground running. Buhari is trying, at least he has made journeys to Chad, Niger and so on, in trying to arrest the issue of insurgency. He has also directed that the military command should move to affected areas.
These are good steps. But on the other hand, this is somebody who has in the last 16 years contested elections. So, one was thinking that with his determination to rule the country, he must have articulated things as they affect this country and have it at the back of his hands so that as soon as the power is entrusted on him, he moves with the speed of light to tackle them.
We thought that he would have hit the ground running. But that is not the case at the moment. When we talk about security, it is one of the barrages of problems we have in this country. I'll give you an example of what I'm saying, during the campaigns, much was spoken about the APC's blue print and Nigerians were given high hopes that the moment he becomes the President, things would start falling into place. We thought that apart from the pursuit of the Boko Haram matter, so many other things would have come. But unfortunately that is not the case at the moment.
We were thinking that by now, after the approval the Senate gave for the appointment of Advisers, the President would have made the appointments of these people who should help in the administration of the country but that is not the case.
As far as I'm concerned the President has not hit the ground running. This does not mean that he is not doing his best. Though individuals have their peculiar ways of tackling issues. But it is said that to whom much is given, much is expected.
Don't you think that the expectations from Nigerians are too high?
If the expectations are high, well it said that as you make your bed so you lie on it. If you had created an impression before the people about your capabilities, they would have no option but to expect much from you given the impression you had already created.
The expectation cannot be too much because we know that he was prepared for this assignment. Don't blame Nigerians for the high expectations. We wanted change and he also promised that change, it is that change that we are expecting. There should be no blame shifting and excuses because Nigerians would not listen to that. We all want action as promised Nigerians.
Nobody would back down on the expectations arising from the promises that had been made. Take for instance, you said every unemployed Nigerian would be entitled to a stipend of about N5,000, we will certainly applaud it if you are able to do it.
But if the change didn't actually come and things remain as they were, then what is the change mantra that we are talking about. Let there be change; no excuses. Because you must have done your analysis before embarking on promises. The belief of the average Nigerian is that these promises were not said for nothing. The party must have done its homework in one way or the other. It is now the result of that home work that Nigerians are eagerly awaiting.
Indeed I'm looking at them as change agents, people who are very creative in their ability to turn things around, in line with what they made us believe.
Do you fear that the APC could crumble upon the crisis arising from the National Assembly leadership contest?
The APC is a party of strange bed fellows. As far as I'm concerned, the PDP is the only formidable party in this country. Over the years parties tried to wrestle power from the PDP and they couldn't. So people of different political beliefs, principles and ideologies decided to assemble themselves together in order to wrestle power from the PDP no matter the method used. So CPC, ANPP, APGA, ACN and the rest of them gathered to wrestle the power, but the problem is how do they sustain it?
See how they could not organize themselves properly during the elections of the National Assembly leadership. That clearly tells you that more crises would still come. So they should know that it is not just enough to wrestle power.
How would you react to the allegation by the ruling APC in Benue state that the out gone PDP administration led by Gabriel Suswam ran the state aground leaving unpaid salaries and huge debts.
Such allegations are everywhere across the country, that is definitely not what Nigerians what to hear at this moment.   We expect that our new leaders would rather use their ingenuity to right the wrongs rather than lamentations and blame shifting. It is a question of translating the lamentations to concrete action.
Our local proverb says a woman who craved to wear beads on her waist should have a big enough waist line or buttocks to carry the beads. So if you want to govern you must be ready to face the challenges and obstacles.