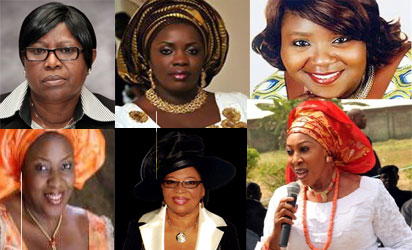 From top-left: Princess Inneh, Dr. Dickson, Mrs. Semenitari: Mrs. Imoke, Lady Ebe & Dr. Ashiedu
By Providence Obuh
Women in Sub-Saharan Africa, has been identified as most confident entrepreneurs in the area of doing businesses by WEConnect International. WEConnect International is a Non -profit Organisation connecting women-owned businesses with multinational corporate purchasing organisations outside of the United States, while weconnect international in Nigeria identifies, educates, register and certifies women business enterprises that are at least 51 percent owned managed and controlled by one or more women.
In a media chart at the just concluded WEConnect International Exhibition and Matchmaker, held in Nigeria, Executive Director, WEConnect International, Nigeria, Ms. Comfort Sakoma, said that the number of Nigerian women owned businesses that joined the group has grown to over 600 from zero at which it started.
To join, she said its free registration on it website to get sense of the business and a certification process begins with facilities tour to know the strength of the business. Sakoma highlighted that women entrepreneurs face the of having a mind set that innovation is not a priority and a mind set that they cannot do businesses with multinational operations.
According to her, "One benefit of Wecoonect is that the Nigerian woman entrepreneur gets access to market. Sub-Saharan Africa has the most confident women entrepreneurs, what that means is that the women entrepreneurs in this part of the world feels most confidence of their ability to be successful as business owners."
In the same vein, CEO/ Co-Founder WEConnect International, Mrs. Elizabeth Vazquez, added that women entrepreneurs must learn to think big and about its role in the society, saying, "men cannot be the only one creating jobs, we must think how to translate our dreams into a business and identifying the huge opportunity available to buy and sell."
However, the exhibition was Co-Chaired by Ernest and Young, Accenture and ExxonMobile while the Gold spensors include: Etisalat Nigeria, Dana Air, Nigeria Bottling Company (NBC) among others