By Florence Amagiya
Celebrated newscaster, Adesuwa Onyenokwe, needs no introduction to Nigerians, especially to Lagosian. Adesuwa was a broadcaster with the Nigerian Television Authority (NTA) for about 15 good years before bowing out. After she left broadcasting, she created an half-hour independent production on TV titled "Today's Woman with Adesuwa" in the year 2000.The programme ran for 10 years before it ended.
She was the one who organized and hosted the presidential chat with the incumbent president in February. She also compeers high profile events. Today, she has won many awards; she is Vilsco's Ambassador and has an award winning magazine known as TW and much more. In this edition, I present to you, a veteran, mother of six children, a wife, a publisher, an organizer, event compeer and many more that Adesuwa Onyenokwe is.
Enjoy!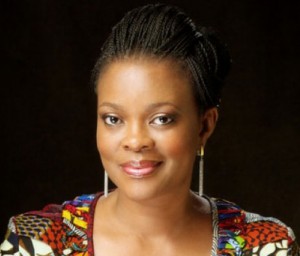 Adesuwa Onyenokwe was born on August 8, 1963 in Ibadan, Oyo state, to a large family of eleven. She is the fifth child. She cut her educational teeth at Emotan Preparatory School, and Idia College, both in Benin City, Edo state. Her father wanted her to be a lawyer, even though he believed that children should be allowed to make their own career choices.
Adesuwa had always dreamed of the big screen even from childhood. It is no wonder she studied drama for better knowledge of the art at the Obafemi Awolowo University Ile- Ife. Adesuwa met broadcasting for the first time in her life at NTA Sokoto during her youth service in 1983.
She was hand-picked by Danladi Bako, a seasoned broadcaster who was heading the presentation unit of the station at that time and her first assignment was to present the kiddies programme on television. Adesuwa presented the programme for the duration of her service year and left for home after completing youth service.
After her first degree at OAU, she went further to obtain a Master's degree in Language Arts at the University of Ibadan. Whilst at her first degree programme, she was one of the lucky ones to have been tutored by Professor Wole Soyinka, Nobel Laureate. Adesuwa wanted to work with NTA Benin, but there was no room for her as the station did not require additional hands at the time.
So while waiting for her break, she took to teaching at Akenzua II Grammar School, Benin. It was during this period that the Edo Broadcasting Service, EBS, then Bendel Broadcasting Service, was looking for someone with good diction to employ as a newscaster. So she grabbed the opportunity in 1985 where her career as a broadcaster began.
Adesuwa got married three years later to Ikechukwu Onyenokwe, an engineer and management consultant from Ndokwa East, Delta State and later applied for a transfer of service from EBS to NTA Lagos in 1988 because her husband was stationed in Lagos. According to the veteran, working with NTA became bigger and more challenging than E.B.S. Mea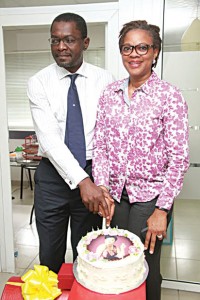 nwhile she had started having children at that time, so she struggled to maintain the home and the job.
It was, however, when she was deployed to Newsline, the NTA popular Sunday magazine show, that she proved she was a professional. She worked at odd hours in a bid to bring amazing human angle stories which made the programme to be referred to as "The Sunday Sunday Tonic." It was through her reports on Newsline that some of the social ills in Nigeria were exposed at that time.
She also covered some landmark assignments for NTA. And one of them was her last major assignment in 1998, the pastoral visit of Pope John Paul II, the Catholic Pontiff, to Nigeria.
Challenges
One of the challenges Adesuwa encountered as a young mother and broadcaster was the fact that it was difficult to mix broadcasting, having her children, and taking care of her family. She had to take early retirement. Adesuwa knew that one aspect of her life would suffer and she didn't want it to be her precious children or family.
Hence she took a bow after working for about 15 years. She decided to run her own show on the TV, but finance became an issue as airtime cost money. In order to sustain her TV programme, she exploited her relationship with NTA. She requested the management of the channel to allow her programme to run on credit basis when she could not pay in advance for the airtime. Her request was granted and she started the programme.
Glory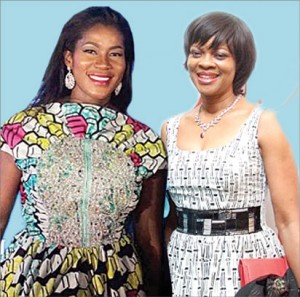 In 1998, after 12 years experience on the job, she realized that women did not have a voice in the scheme of things in the society. She saw a void resulting from lack of adequate understanding of the woman's psyche and created the programme to project their virtues and qualities.
Hence her programme was also meant to convince the viewers of the worth of women as good managers of the home who are intelligent, articulate, and exciting. The programme gained popularity and attracted enough advertisements to sustain it.
According to her, 'women are good managers because by nature they manage two roles: motherhood and wifehood". The programme grew to the extent that she became a brand and she had more leverage. She was able to invite to her show women of timbre and calibre.
She didn't only chat with these women, but through their support, she added to the lives of the younger generations, but the programme was rested after 10 years of its existence. A magazine that she titled TW (Today's Woman) was birthed in its place.
Give back to society
When she started presenting Today's Woman on TV in 2000, many women of substance who had made their marks in the society were featured. From that humble beginning, Today's Woman became a platform that has been used to affect the lives of women in the society and even children. Today, with the help of TW, several lives have been reached and touched.