By Yinka Kolawole, with agency report
Nigeria is without a doubt, one of Africa's top business destinations, despite the many challenges the country faces. Doing business in Nigeria comes with a high risk–high opportunity ratio but there are unique benefits and trends with regards to the nation's economic development. Africajumpstart.com lists the following as some of the things that make Nigeria an attractive business destination.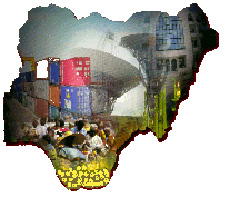 Highest business start-up rate – According to a recent study published by CNN, both Nigeria and Zambia have the highest business start up rate on the continent, at 39.9 percent, followed by Malawi and Ghana. This means that you will be literally surrounded by entrepreneurial spirit. But it even gets better than that for Nigeria. While many countries report a huge rate of start up discontinuation soon after, Nigeria has by far the biggest success rate. More businesses survive in Nigeria beyond the first five years than anywhere else in Africa.
Hot spot for e-commerce – Nigerians are confidently building e-commerce businesses, which are gaining fast in popularity. Nigeria with 28.4 percent, has one of the highest internet penetration rates in sub-Saharan Africa, even overtaking Kenya and South Africa, making it an attractive destination for e-commerce businesses. Popular Nigerian online businesses like Jumia, Konga, or Jovago have not only sparked excitement among consumers, but also among international investors. Nigeria is well ahead of most countries in terms of e-commerce development and online business presence; and in this regard it is already successfully building the ground for a globally competitive market.
Large population – Nigeria is Africa's largest nation, with one in five African being a Nigerian. But it not only has the largest population, but also the biggest economy. The importance of combining the two is underscored by Ernst & Young's Africa Attractiveness report, which states that mining will not be Africa's fastest growing sector in the next decade or two, but agriculture and fast-moving consumer products. Putting that into the context of a fast-growing demography and economy indicates the huge potential Nigeria holds that no other market is currently able to provide in this form. There is immense potential for scalability and for the growth of business within a single African market.
Huge agric potential – Nigeria's economy has been heavily dependent on oil revenues in the past, but with a renewed  determination by the Nigerian government to develop the agricultural sector, it will most certainly become the sector of the future in Nigeria. This will enable entrpreneurs to tap into an industry at the top of the country'sfs development agenda and one that feeds – literally – into the daily needs of a huge population. If you are operating in related industries such as food processing, manufacturing, rural micro-credit, and export you can still expect that the growth of the agricultural sector will be a powerful engine for your business endeavours.
How to establish business in Nigeria
The first step to establishing a business enterprise in Nigeria is incorporation of the business at the Corporate Affairs Commission (CAC) in accordance with the Companies and Allied Matters Act, 1990. The next step is the registration of the company with Nigerian Investment Promotion Commission (NIPC) for the granting of Business Permit. NIPC also grnats approvals for expatriate quota positions and incentives.
Requirements for business permit – Purchase NIPC form I for N10,000.00. Completed form submitted with original receipt; Certificate of Incorporation; A minimum share capital holding in the joint venture; Details of share holding in the joint venture; Joint venture/partnership Agreement where applicable; and Memorandum and Articles of Association. Others are: CACfs Form CO2 and CO7 duly certified; Evidence of capital importation for wholly foreign companies; and Approval from the appropriate professional bodies where applicable.
Expariate quota – The following additional requirements have to be met for expatriate quota approvals: Evidence of acquisition of operational premises and operational machinery/equipment in the case of industrial establishment; Evidence of Foreign Capital Importation; Management and Technical Services agreement (for service companies); Tax Clearance Certificate; Minimum authorised share capital of N5 million; Evidence that the personnel required is not likely to be available in Nigeria; and Minimum share capital of N15 million (for two automatic expatriate quota positions) and of N30 million share capital (in case of four automatic expatriate quota positions).
Others are: Supply names, address, qualifications and positions to be occupied by the expatriates; Company must produce its project implementation programme; Company must produce a training program for Nigerians in addition to management succession schedule; and Company will furnish its feasibility report where applicable especially for new and prior industries.
Top sectors for business – Agriculture and food processing; Banking & finance; ICT; Business services; Fast moving consumer goods; Oil & gas; Metals & mining; Advertising; Securities and e-commerce.