By Kehinde Ajose
In an attempt to raise awareness on sexual violence, and put an end to the scourge of rape incidence in the society, Rubies ink,an advocacy organization that champions the  cases of rape victims is planning the fifth edition of her annual  advocacy  walk.In this interview, the coordinator of Walk Against Rape, Esther Ijewere Kalejaiye  reveals why rape victims must speak up, the motivation behind working with celebrities to drive home the message,among other issues.
What inspired Walk against rape?
My passion for humanity, injustice and my inability to withstand any form of violence against women inspired this movement.So far; it's been a worthwhile journey.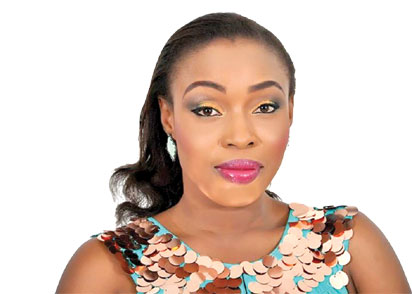 Why are you working with celebrities to drive home your message?
Celebrities are vehicles of social change and part of their social responsibility is to use their position to inspire, educate and promote good values in the society, hence our reason for always walking with celebrities.In the past, we have worked with the likes of Alibaba, Kate Henshaw, Gbemi Olateru Olagbegi.
This year we will be working with celebrities like Desmond Elliot, Joseph Benjamin, Monalisa Chinda, Kehinde Bankole and others.
Do you think they are the right channels ?
Celebrities are not the only people we are working with; every sector of the society is coming out to lend their voice to the cause. We use celebrities to drive home the message because a lot of people look up to them in the society
How long have you been doing this and what are the milestones?
We have been organizing the walk for five years now and we can boldly say a lot has changed since we started, now victims not only report cases of rape, but also use their story to encourage several victims to speak up and break the silence. In addition, stigmatization is gradually becoming a thing of the past as people are beginning to understand how to relate with victims of rape.
How does what you do contribute to nation building?
It contributes to nation building because our work gives voice to several voiceless women in the society and a creates a platform for them to express themselves and be heard.Imagine  what will happen if the victims don't get justice.
What drives you?
The joy of knowing I am a solution to someone's problem and putting smiles on the victims faces is enough motivation for me to keep doing this.It's not been easy, but the impact out weights the challenges.
What inspired the celebs you selected for Walk Against Rape this year?
We picked celebrities who are not only passionate about this issue but those who have openly shown their dissatisfaction to violence against women
Tell us about your rape handbook?
My rape handbook – Breaking the silence – is an information handbook on rape that informs and educates the society on the scourge of rape, it also provides information about different help centres and help lines  across Lagos.We also have our College Acquaintance Rape Education project which we organize in partnership with the Lagos State Government and the Domestic and sexual violence response team . It's a 3 months inter secondary and primary school sensitization workshop on rape which kicked off in February.
Why do rape victims need to speak up?
Speaking up against rape makes it a reported case and helps the victim get justice.It also encourages silent victims to see a reason why they should break the silence.
Were you once a rape victim?
No, but I have heard  testimonies of several people I have counseled in the last five years who have evolved from being victims to survivors.