By GABRIEL ENOGHOLASE, BENIN
ILAJE -Local Government Area of Ondo State with its headquarters in Igbokoda is a riverine area which also enjoys the reputation of having an unusually high number of pregnant women who are said to be vulnerable to malaria fever. It was a problem which has for long haunted the community. The good news is that help has at last come to the people, courtesy of Chevron Plc which recently embarked on the "prevention of Malaria in Pregnancy Project" for pregnant mothers in the local government.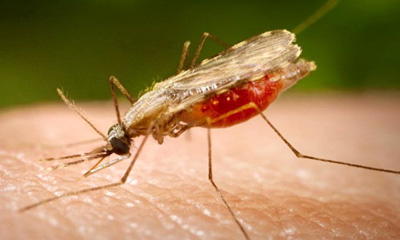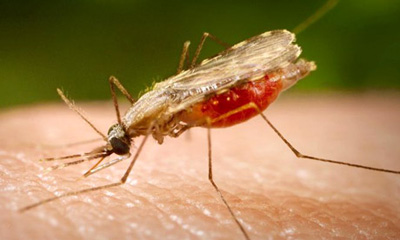 The project was funded by the oil giant under the auspices of its Roll Back Malaria portfolio and as part of its corporate social responsibility and a contribution to the National Malaria Elimination Programme.
The project which was launched in September 2014, ended on February 28,, 2015 focused on delivering Intermittent Preventive treatment of malaria in pregnancy in 35 health facilities in Ilaje Local government.
While the goal of the project was to contribute towards reducing malaria burden to pre- elimination level and malaria related mortality to zero level, its objective was to provide at least 80 percent of pregnant women in the area with appropriate preventive measures.
Speaking at the closing ceremony marking the end of the programme at Igbokoda, the representative of AFRICARE, which supervised and implemented the programme on behalf of Chevron Plc, Dr. Patrick Adah, described the scheme as laudable and encouraging. He said that Ondo State has been one of the beneficiaries as far as preventing malaria was concerned.
Topics covered, according to him, include signs and symptoms of malaria, burden and intermittent preventive treatment of malaria in pregnancy with focus on antenatal care services.
On the burden of malaria in pregnancy, he disclosed that approximately 45 million pregnant women live in malaria-prone areas, with 23 million of them in sub-Sahara Africa. He also disclosed that six million Nigerian women get pregnant yearly, while malaria in pregnancy accounts for 15 percent maternal anaemia and 30 percent low birth.
He said that the lesson learnt during the programme in Ilaje local government included high malaria incidence observed in remote communities from 24-76 percent, cases of entire family members testing positive for malaria and reduction of malaria cases in some areas.
Dr. Adah said that during the four months programme, 4902 people were reached with malaria interventions, including test with RDTs, treatment with ACTs and LLINs just as pregnant women who had not attended Ante Natal Clinics, ANC, received the first dose of SP (IPTI), 12 received second dose of SP (IPT2) and two received IPT3.
He disclosed that 27,750 doses of Sulfadoxine Pyrimethamine, SP, were procured for distribution to the intervention facilities. He advised all pregnant women to ensure that they receive three doses of SP after discovering that they were four months pregnant and space them at least one month interval.
The Africare representative expressed gratitude to the Ondo State government and the Ilaje local government for its assistance during the programme.
Some of the pregnant women who benefited from the programme lauded Chevron for bringing the programme to their local government.
According to Mrs. Ijietemi Omolara: "The programme helped me to know the harm malaria fever could cause in pregnancy. As a pregnant woman, I now know all the measures to take to prevent malaria" Another beneficiary, Mrs. Ololajulo Queen said, "I appreciat the aims of the programme and thank all those who helped to bring it about".