BY JONAH NWOKPOKU
Last week, the incident of kidnapping involving the Orekoya children at Surulere area of Lagos, brought into focus the issue of regulation of online classifieds.The children were reported to have been kidnapped by a maid, (Funmilayo Adeyemi) who was hired through a classified advertisement placed on an online classified platform, OLX.com.ng.
This has raised some questions about the culpability of the operators of the platform and whether they can be held accountable for the crime and other fraudulent activities prevalent on the platform.
What is OLX?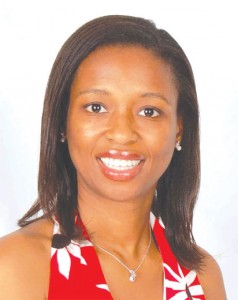 OLX is an acronym for Online Exchange. It operates as a national online classified marketplace for used goods. Just about anything can be sold or bought on OLX. These days, criminals and persons who pretend to be what they are not can also be hired unknowingly through the platform. This is because it is accessible through the internet.
OLX has a presence in over 106 countries but only present in five African countries including Nigeria, Ghana, South Africa, Angola and Kenya.
Operations in Nigeria
OLX launched in Nigeria in 2012 after its sister venture, Kalahari.com.ng closed shop in the country citing payment challenges. Since then, the company has latched onto the excitement about anything internet in Nigeria, promoting OLX as the new golden black market.
It has especially made huge success since it provides opportunities for people to declutter their homes by selling their used items which did not have a market up until now. However it was not long, fraudsters also latched onto the platform, luring and scamming unsuspecting users through spurious listings.
Fraud incidents
Many fraud incidents from use of the platform have been reported. Just by googling the words, 'fraud, OLX' will generate results of OLX related fraud stories all over the world. For example, Kunle was scammed in 2014 through a spurious car deal posted on OLX. He was lucky he lost only N10, 000 which he paid as deposit for logistics to bring the car for inspection.
Ahmed (not real name) was robbed at gunpoint when he went to meet a buyer. "It was in a public place but the whole thing happened so fast. That was how I lost my iPhone 5s. It was shocking," he said. "Right now, fraudsters crawl all over the platform looking for unsuspecting sellers and buyers to defraud. There are few genuine deals there.
I wish the operators can do something about it," he added. However, with the recent incident where a maid hired through the platform kidnapped three children for a N15 million ransom, some people are calling for OLX to be held accountable.
Why OLX cannot be held accountable
While the whole kidnapping incident lasted, OLX stayed silent. However, when they eventually made a statement, OLX Country Manager in Nigeria, Lola Masha, said that: "OLX is just an online classified site that brings buyers and sellers together to promote trade," noting: "We take steps to moderate and review all adverts, but we do not participate in the negotiations between buyers and sellers."
"Transactions are performed directly between both parties. In all our marketing campaign, we continuously urge our users to take necessary precautionary checks when using OLX," she added. What this means is that while OLX regrets the incident, there is nothing they can do to protet their users even in the future. After all, they warned users that any transaction undertaken on the platform is at the user's risks."
This position is corroborated by OLX's terms of use of service which makes it crystal clear that users should only use the service if they agree that OLX shall bear no liability resulting from any transactions. Available on the OLX website for user's to read before signing up to use the service, the terms and conditions read thus in part: "OLX is the next generation of free online classifieds.
We act as a venue to allow our users who comply with these Terms to offer, sell, and buy products and services listed on the Website. Although you may be able to conduct payment and other transactions through the Website, using third-party vendors such as PayPal, OLX is not in any way in involved in such transactions.
As a result, and as discussed in more detail in these Terms, you hereby acknowledge and agree that OLX is not a party to such transactions, has no control over any element of such transactions, and shall have no liability to any party in connection with such transactions. You use the Service and the Website at your own risk."
It further read: "You understand that OLX does not control, and is not responsible for ads, directory information, business listings/information, messages between users, including without limitation e-mails outside OLX's e-mail system or other means of electronic communication.
"You acknowledge and agree that you are responsible for and must evaluate, and bear all risks associated with, the use of any content, that you may not rely on said content, and that under no circumstances will OLX be liable in any way for the content or for any loss or damage of any kind incurred as a result of the use of any content listed, e-mailed or otherwise made available via the Service."
These terms and conditions absolve OLX of any responsibilities in the event of any loss or injury while transacting on the platform. With the foregoing, analysts believe that until the operators of the platform decide to take improved measures to protect their users or the Nigerian parliament passes legislation on electronic business to protect online consumers, Nigerians will continue to navigate the murky world of online classifieds at their own risks."