President Goodluck Jonathan on Monday said he is ready for any probe of activities under his watch when he leaves office on May 29.
In a statement issued by his Special Adviser on Media and Publicity, Dr. Reuben Abati, the President said that he is not afraid of any investigation after leaving office.
He noted that investigations will not be out of place since Jonathan's administration also reviewed the actions of previous governments on assumption of office.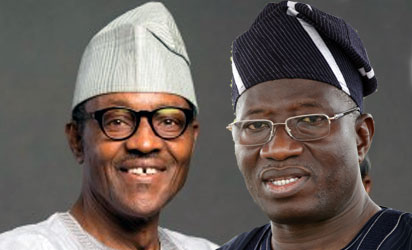 "As Alhaji Mohammed threatened in his statement, the incoming administration will be perfectly within its rights to review all actions of the present government as it may deem fit.
"We see nothing wrong with that. After all, the present administration reviewed the actions of previous governments on assumption of office with resultant benefits for policy and project implementation," he said.
He also disclosed that President Jonathan has ordered the immediate release of the full report of PriceWater Cooper's investigations into the alleged unremitted $20 billion to the Federation account by the Nigerian National Petroleum Corporation (NNPC).
He said: "President Jonathan is also deeply concerned by the continuing suggestions that his administration still has something to hide about the unproven allegation that about $20 billion is unaccounted for by the NNPC during his tenure.
"To lay the matter to rest, President Jonathan in line with Section 7(2) of the NNPC Act, has directed that the full report of the PWC Forensic Audit of the NNPC accounts be released immediately to the public so that all Nigerians will be properly informed on the matter.
Subscribe for latest Videos