By Providence Obuh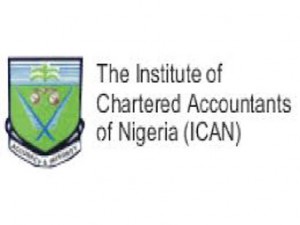 The Institute of Chartered Accountants of Nigeria (ICAN) has recounted some of its achievements in 50 years especially its professional examinations, as it maps out activities to mark its anniversary in September this year.
Some of the contributions made to educational development in the country include: accreditation of 125 tertiary institutions to run full time accounting courses; launch of about N50 million tuition house support fund;
doctorial student grant for accounting research foundation; resolve to build about 250 lecture theatres in leading universities in the country; student special project initiative to expand reach to northern states; among others.
Speaking at a press brief in Lagos, President, ICAN, Mr. Chidi Ajaegbu, said that the institute has in the last 50 years made enormous contributions to the economic growth and development of the nation, adding that the institute with 250 members at inception in 1965, now boasts of over 39, 000 trained and certified chartered accountants who are engaged in creation of value in all sectors of the economy.
"Since the institute started its examinations in 1970, it is on record that the integrity of its processes has never been compromised, it has never leaked, the standard of its examinations are benchmarked on the international education standards set by the International Accounting Education Standard Board (IAESB).
"In order to facilitate the production of middle level manpower needed by the nation in its development process, the institute introduced Accounting Technicians' Scheme West Africa (ATSWA) which has trained more than 13, 500 accounting technicians since its inception in 1989. The scheme currently has a registered student population of over 40, 000," he said.
Ajaegbu also added that the institute often makes representations to the government on annual budgets and other fiscal initiatives as part of its responsiveness to the Nigerian people. "ICAN has been involved in the review and implementation initiatives of the World Bank. These initiatives produced the highly revered Reports On Standard and Codes (ROSC) Accounting and Auditing in 2004 which was revised in 2011.