Fidelity Bank Plc has recorded 72 percent increase in its profit before tax for the year ending December 31st 2014.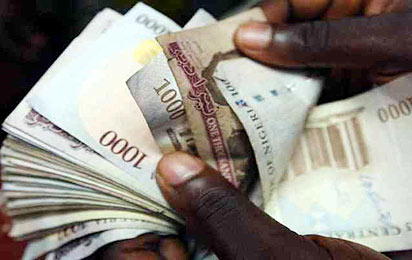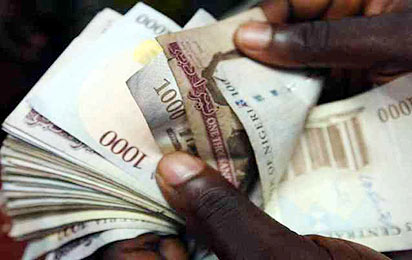 The audited financial statement of the bank showed that profit before tax rose to N15.5 billion from N9.0 billion in 2013.  Consequently, the bank has proposed a dividend payout of 18 kobo per share for its shareholders, representing 29 percent increase when compared to  18 kobo from 14 kobo in 2013.
The financial statement showed that the bank recorded 21 percent increase in Interest income to N104.3bn from N86.3bn in 2013, while Operating Income increased by 15 percent to N72.6 billion from N63.3 billion in 2013. Total expenses increased by five percent to N57.1 billion n from N54.3 billion, while Profit after Tax increased by 79 percent to N13.8 billion from N7.7 billion in 2013.
During the year, Customer Deposits increased by two percent  to N820.0 billion  from N806.3 billion  while  Net Loans and Advances increased by 27 percent  to N541.7 billion  from N426.1 billion.  The Bank's   Total Equity increased by six percent  to N173.1 billion  from N163.5 billion  while   Total Assets increased by 10 percent  to N1.187 trillion from N1.081 trillion in 2013.
Commenting on the result, Nnamdi Okonkwo, Managing Director and Chief Executive Officer  of Fidelity Bank plc said, "Our 2014 performance is a testament to the significantly improved optimization of our balance sheet. PBT growth of 72 percent  was driven by a 27 percent  growth in the loan book while cost of funds declined over the period. This translated to a 58 percent  growth in net interest income and a 200 basis points growth in Net Interest Margin (NIM) to 6.0 percent. Cost of risk normalized to 0.8 percent from1.9 percent in the 2013.
"Our retail banking strategy gathered increased momentum in 2014 with the bank acquiring over 471,000 new retail customers and core low-cost retail deposits grew by 18% which impacted positively on our funding cost.
We also witnessed improved operational efficiency as the bank leveraged alternative electronic channels to reduce our cost to serve, operating expenses (excluding regulatory costs) grew by three percent year-on-year which was significantly below the inflation rate.
"Key regulatory ratios remained well above set limits which have resulted in the bank paying a dividend of 18k per share which translates to a dividend yield of 11.5 percent.
"Though the operating environment remains challenging due to strong macro-economic headwinds, we remain committed to the execution of our medium term strategic objectives which are focused on the Retail/SME/E-Banking/Niche Corporate Banking segments. We are confident of delivering another positive set of results in the 2015."