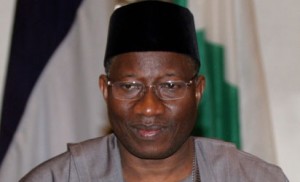 A cross section of Enugu residents on Wednesday hailed the sportsmanship of the outgoing president, Dr Goodluck Jonathan toward the outcome of the presidential election. The residents, who spoke to newsmen in Enugu, said that the president had set a benchmark in Africa as the first president in power to accept defeat even when the final result was not announced.
A football enthusiast, Mr John Eli said that the result of the election showed that the will of the people had for once prevailed. "The victory surprised me but the will of God has to be done in all our lives. If not the victory, we will not have known the kind of statesman the outgoing president is. "For Mr President to accept a defeat and congratulate his opponent means that he loves Nigeria and has the good of the common man in his heart," he said.
He said that Jonathan had set a benchmark in Africa by accepting defeat before the final result was announced and congratulated his opponent. "We hope that APC will sustain the democratic dividends created by the PDP for the good of the country and the citizens at large," he said. Another resident, Mr Ugochukwu Ubosi, a businessman said that Nigeria's democracy was on the right track and expressed the hope that APC would sustain the tempo.
"As for me, l am not disappointed because I know that one day power must change hand and it has come to pass in my own time. "Jonathan is a hero for sacrificing his interest for the peace of the Nation," he said. In his reaction, Mr George Udeh, a university Lecturer said that the change of power was at the right time and showed that Nigeria had come a long way in democratic development. "Congratulations to the victorious party and we hope to see a better government in the years ahead," Udeh said.