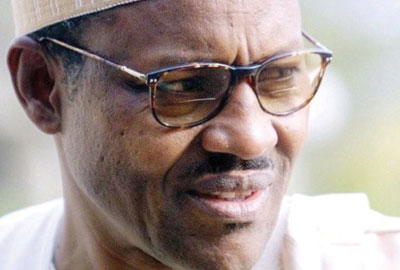 *Buhari
By Levinus Nwabughiogu
Nigeria's president-elect, Major General Muhammadu Buhari (rtd) has said that electoral offenders must not go unpunished.
To mete out punishment on such people, he said he would encourage the setting up of a special court to first prosecute them.
He said that although he had not fully read the report of Justice Mohammed Uwais Committee's Report on Electoral Reforms, he intended to to so and extract recommendations that could help the system.
He added that he would seek the cooperation of the National Assembly for a comprehensive overhaul of the system.
The late President Umaru Musa Yar"Adua had set up the committee, later known as Uwais Committee, in 2008, to reform the Nigeria's electoral system.
Buhari, who spoke to journalists in Daura, Katsina State after he cast his ballot in yesterday's governorship and state House of Assembly assembly elections in Kofar Baru "3" of Sarkin Yara Ward, Daura Local Government Area, stated that that is the only way to prevent offenders from reaping from where they did not sow.
He said that his party, the APC, was critically following developments in Edo, Rivers and Imo States in the gubernatorial and House of Assembly polls, gathering evidence to present to INEC and the courts.
He said:"I will look for understanding and cooperation from the National Assembly where a change in the Constitution or the Electoral Act is necessary. So, for me, to make up my mind here and later try to lobby is out of it because some of them, if they are very hard, they will give me a tough time. I will say that I haven't read the Uwais Report, but I have read a few of the extracts from the papers, I think it is a good thing and we will encourage it.
"But we need to get a comprehensive report from the field. The running battle from Rivers, the South-East and the rest of the South-South, especially by Governor Amaechi, Governor Rochas Okorocha and governor of Edo State with INEC officials and law enforcement agencies and the Army is remarkable.
"I think it has to be totally exposed so that Nigerians will know which of the law enforcement agencies and at what levels is undermining the Constitution of Nigeria because the Electoral Act is derived from the Constitution of the country, so that in future, those who are in position will know that they are not beyond the law. I think that is what will bring more stability into the system. In view of that, I will try and work with the National Assembly to make sure that we do something about it.
"I will like to work within the system because we believe in it. I have just told you about three governors and the battle they have with the law enforcement agents in their states.
"We discussed and advised them to try and document these things legally so that it can be taken before the court and we will make sure that we register the cooperation of the court so that people who work against the law are prosecuted, especially those who have lost their immunity and those who think they have immunity because this is the best way to stabilize the system.
"People must not benefit from being lawless. You can't be in a position by virtue of the Constitution, subvert the Constitution and continue to enjoy the privileges offered by the Constitution. I don't think that will be acceptable by the APC. So, whether you are in the opposition or the government, you have to behave yourself. I think that is the way we can make progress."
On yesterday's elections, Buhari said disruptions were less than in the presidential and National Assembly elections held penultimate week.
He, however, said that the stories in Lagos and other APC states were unfortunate even as he accused the ruling PDP of desperation to win Lagos.
"I think there are less disruptions today than we had during the presidential and National Assembly elections. I hope that it was as a result of the bandwagon effect because APC had the upper hand during the last elections. But what happened in the South-South and the South-East cannot be compared to what happened today.
"What I saw was that there was a few cases of ballot snatching in some local government areas in Bayelsa and a few disruptions in I think, Adamawa state. But that is nothing near to what happened two weeks ago. I don't think it is up to 25 percent of what happened two weeks ago. I think that after the elections, both parties, APC and PDP will perhaps make their presentations to INEC or the courts and then more details will emerge.
"Definitely maybe because the turnout is much lower. From what I have heard, the turnout is much lower from what it was two weeks ago. Maybe the people just wanted a president and once they got one, they just walked away. They are Nigerians and there is nothing we can do, but to convince them that they have to use this weapon which is the permanent voters card.
"I think we should allow INEC to give its comprehensive report. Meanwhile, as you mentioned in some of the states, especially in Rivers and Lagos, the two parties are slugging it out. I think we have to take our time and let us get as many reports as possible in accordance with the Electoral act. "I personally want to be legal about this so that people will appreciate that we believe in a system. What we need to do is to modify the system according to the law if we don't like it and that no one should come out and do whatever he likes to the system.
"For what is happening in Lagos, I think that for whatever political reason, the PDP wants to have Lagos by all means. I have a lot of respect for the governor of Rivers state for his courage.
"It has been a long time as you all know when at a certain time, the Commissioner of a Police virtually hijacked the state and the governor was virtually sentenced to the streets, fighting thugs without law enforcement agents to survive as a governor while the constitution made it very clear to all of us that the governor is the Chief Security Officer of the state.
"So, a lot of unconstitutional and lawless acts of the PDP are on record and we intend to make the PDP understand it and make sure that according to law, those who are responsible for that are taken to the court and properly charged. We are in this system because we believe in it and we want it to be stabilized because it is better for our country.
"If Nigerians have the confidence that their votes counts, then they will mind their own business and I assure you that there will be much security in the country. But when people feel that they are abandoned, then they will resist.
"I think that by nature, human beings are rebels especially in Nigeria. You either try and placate them, convince them and show them that their rights are respected, you will not have peace. From what we hear about the money that changed hands in this country, it would have been impossible for APC to win anything in this country because we don't have any treasury in our pocket.
"There was no amount of money that could convince Nigerians this time around. A lot of them took the money and did exactly what their conscience wanted them to do, while some even returned the money. Somehow, Rivers and Lagos were somehow seen as strategic to the PDP. Otherwise, how can APC have a marginal 100,000 votes over PDP in Lagos which is virtually the capital of the APC in the south west. A lot of things will come out, but we want to do it basically on facts which can be verified and quantified".