By Jimoh babatunde
Sokoto state governor Aliyu Wamakko, who emerged the winner of the Sokoto north senatorial seat in Saturday's election, has urged political leaders to accept the will of the people as expressed in the elections.
While noting the eyes of the international community are on the country, he called on political leaders to stop all the manipulation that will make Nigerians and the international community not to believe the credibility of the elections.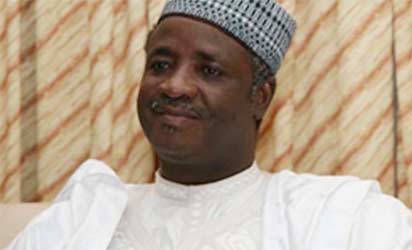 Gov.Wamakko, who defeated Senator Ahmed Maccido of the Peoples Democratic Party (PDP), on Saturday told Vanguard in his residence in Sokoto that it is sad that the ruling government is trying to use rude force in Rivers, Akwa Ibom, Bayelsa, Delta and some part of South East states to ensure victory for the President.
While appealing to PDP top hierarchy to resist their level of desperation to stay in power by respecting feelings of Nigerians as are being expressed through weekend elections, said "Victory obtained by force is like a political coup."
"They should allow for free and fair elections, because once people believe that justice is done then they are at home with whatever result that is announced. But when there is such flagrant abuse of power like it is being done in Rivers and other states in the South south, people get to be worried and concern."
The governor said "this is so because this election is about image of this country; it is about its future."
He equally appealed to all stakeholders to believe that this country is "bigger than every one of us. So, we should not do anything that will jeopardize the security of this country."
Governor Wamakko commended the Independent Electoral Commission (INEC) for being able to conduct free and fair. "I will want to commend Nigerians for the maturity shown during and after elections.
He added "it goes to show that Yes, Nigeria is maturing to become a nation that can compete favourablly and globally in terms of political maturity and other aspects of governance that are needed in comity of nations."
Reacting to his election as a senator, he said it was a victory for the people and democracy.
While thanking the electorate for believing in his party and staying the course, Wamakko promised that he will offer quality representation at the national assembly.
"What I intend doing is to ensure that I go to senate to discuses developmental issues base on facts and not base on sentiment.
Am not going to senate to make governance difficult for anybody, but I am going to senate to make laws that will conform to the needs of the governed and to make laws on the realities on ground as to what our nation needs to do right anywhere."