Lagos – The United Nations Central Emergency Fund (CERF) has released 28 million dollars (about N5.6 billion) to support victims of the violence in the North-East zone of Nigeria.
UN Humanitarian Chief, Ms Valerie Amos, who disclosed this in a statement, said that the fund was meant to serve as a "life-saving relief" for people fleeing from violence in that part of the country.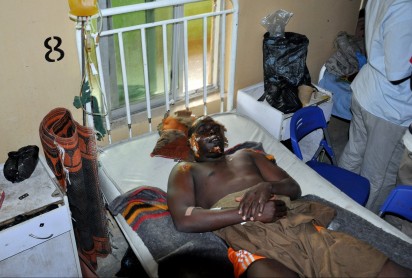 According to the statement, more than 1.2 million Nigerians have been forced to flee from their homes as a result of Boko Haram-related violence.
The statement added that over 150,000 people have fled to Cameroon, Chad and Niger, thereby putting strain on some of the most vulnerable communities in the world.
"The insurgency in the North-East of Nigeria is having a devastating impact on the lives of hundreds of thousands of people.
"This allocation from CERF will be used to support people in the most vulnerable communities who have been directly affected by the violence.
"It will provide them the urgently needed relief including food, clean water, shelter, medicine, protection and security.
"Especially for women and children who are been exposed to or have experienced violence and brutality in these areas,'' it said.
The statement said that communities where the displaced persons had sought refuge were currently facing food insecurity, malnutrition and prone to outbreak of diseases.
It said that the CERF had last year allocated more than 8.7 million dollars to relief agencies responding to the regional impact of ongoing crisis in Nigeria. (NAN)