By Dapo Akinrefon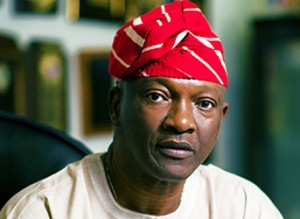 lagos—Governorship candidate of the Peoples Democratic Party, PDP, in Lagos State, Mr. Jimi Agbaje, has promised to remove the bureaucratic difficulties affecting the issuance of C of O (Certificate of Occupancy) in the state. He also agreed the electioneering is telling on him.
Speaking at a fund-raising dinner titled, 'An evening of interaction and dinner with Jimi Agbaje' in Lagos, Agbaje noted that Governor Babatunde Fashola, had worked in several areas but argued that Lagos would have experienced transformation but for "vested interests".
Lamenting that there is a deficit of over two million houses in the state, Agbaje promised the construction of at least 200,000 housing units yearly if voted as governor of the state.
Agbaje said, "The journey has not been easy. I am sure those who knew me would know that I have lost quite some weight. In fact some have asked that 'Jimi, I hope you are well' and I say there is nothing wrong with me, it is this serious business that we are after.
It is not meant to be easy because we are facing a lot of hurdles. We have a government that has been there for 16 years and so pushing them out of office is not going to be a child's play but we are winning."
Among those at the event were Governor Ayodele Fayose of Ekiti State; Minister of Industry, Trade and Investment, Mr Olusegun Aganga, Minister for State (Works), Prince Dayo Adeyeye; Minister of State for Foreign Affairs, Senator Musiliu Obanikoro, Chief Olabode George, Senator Florence Ita-Giwa, and many others.