By Michael Eboh
Supply of petroleum products is expected to rise in the coming days, as the Nigerian National Petroleum Corporation, NNPC, yesterday, said it has completed the rehabilitation and reconstruction of several kilometers of internal access roads at Port Harcourt Refining Company (PHRC) as well as Pipelines and Products Marketing Company (PPMC) Depot in Onne.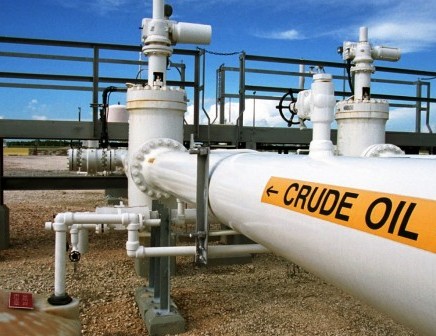 The NNPC, in a statement by its Group General Manager, Group Public Affairs Division, Mr. Ohi Alegbe, said the roads were commissioned by the Group Managing Director of the NNPC, Dr. Joseph Dawha, who was represented by Mr. Adebayo Ibirogba, Group Executive Director, Engineering and Technology, NNPC.
Speaking during the commissioning, Dawha disclosed that with the rehabilitated roads, daily evacuation of petroleum products will rise to 260 trucks per days from 210 trucks per day.
According to Dawha, with the completion of the roads, tankers could now evacuate about nine million litres of petroleum products on a daily basis from the depot adding that at peak the loading bays can service 350 tankers per day.
He said, "The installed operational storage capacities of the PPMC depot, Port Harcourt are 6.94 million litres of Premium Motor Spirit, 2.44 million litres of Dual Purpose Kerosene and 3.2 million litres of Automotive Gas Oil."
He further stated that the roads would go a long way in promoting safety and reduce the spilling of petroleum products on asphaltic surfaces.
He noted that the deplorable condition of the roads made loading operations at the depot a nightmare to members of the Petroleum Tanker Drivers and had led to several industrial actions which obstructed the smooth evacuation of petroleum products from the depot in the past.
He maintained that the refinery and the depot remain crucial value chains to the core business objective of the NNPC, especially as the NNPC remains the only integrated oil and gas company in the country that has the capacity to produce crude oil, refine crude oil and sell same through its network of pipelines and depots across the country.
He further stated that the NNPC would ensure that the ongoing rehabilitation and Turn Around Maintenance of the refinery is carried out with every sense of responsibility in order to produce petroleum products that meet the specification of its numerous customers.
In his response to the road rehabilitation, former chairman of the Petroleum Tanker Drivers of the PHRC/PPMC depot in Onne, Comrade Clement Oziri commended the NNPC for its effort at rehabilitating the road adding that the initiative would eliminate loading gridlocks with associated safety hazards.
He urged the NNPC to extend the same initiative to all its depots across the country.
In attendance were Community leaders, members of the Independent Petroleum Marketing Association of Nigeria (IPMAN), Members of the Petroleum and Natural Gas Senior Staff Association of Nigeria (PENGASSAN), the Nigeria Union of Petroleum and Natural Gas Workers (NUPENG) and members of the Eleme and Onne Communities.