By Levinus Nwabughiogu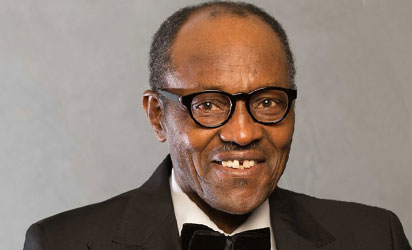 ABUJA—Presidential candidate of All Progressives Congress, APC, General Mohammadu Buhari has said that the clamour for change in Nigeria's political governance has become the desire of all Nigerians and not limited to APC as a party. Buhari made the statement during a dinner meeting with Abuja Private Sector Forum in Abuja on Saturday night.
Addressing the forum, the presidential candidate said that every Nigerian had been affected in negative manner by the bad system of government of the ruling People's Democratic Party, PDP noting that the worst hit was the business community. According to him, the desire for change has culminated into a national movement.
He said: "I am glad to state that desire for change in Nigeria today is not just an All Progressives Congress (APC) party affair but has turned into a national movement underpinned by a National Agenda of arresting the drift and promoting the unity and development of our country. This desire for change has been embraced by all and sundry from all over the country.
"I am sure you are all concerned about the general deterioration in all sectors of the Nigerian society, in particular the business environment which has been negatively affected by mismanagement, profligacy, bad governance, corruption and above all pervasive insecurity in our land and therefore has not been able to advance the course of doing business in our country."
Buhari also assured the community that if elected the next president of Nigeria on Saturday, insecurity would be history in Nigeria, stating that the victims of the insurgency would also be rehabilitated. He also pledged to review the Public Private Partnership (PPP) framework and make it more result oriented.
"If by the grace of God I am elected President, in the next Saturday's election, the security and stability of our nation, which have been threatened in recent times, more than at any time since the Civil War, shall be properly addressed as a number one priority by enhancing the capacity of security agencies to safeguard lives and property.
"We shall decisively bring the Boko Haram insurgency to an end and promote lasting peace and stability in all the nooks and crannies of our nation. We would ensure that the victims of the insurgency are adequately rehabilitated and supported to restore their means of livelihood.