Dr Ikechi Chijioke, a medical practitioner in Blessed Specialist Hospital, Onitsha, Anambra, said on Tuesday that over sleeping in adults could be pointers to brain flaws.  Chijioke told newsmen in Abuja that sleeping was necessary for every individual, but some people were experiencing excess sleep which was also referred to as hypersomnia. He said a child required more sleep compared to an adult because the former was less productive in anything and needed the sleep for growth.
"A child is expected to sleep for 10 hours in a day, while an adult is meant to sleep for about six to eight hours in a day. "But there are certain kinds of jobs people do now that don't allow them enough time to sleep and at the end they get like four hours minimum to rest," said Chijioke. The doctor also identified that over sleeping in some adults could be from their early days in life and hang on into their old age.
He said that some meals that had drowsy effects could be attributed to sleep disorder. "There are psychosomatic sleeping conditions, which is more of physical illness caused or aggravated by a mental factor such as internal conflict or stress. "There are also abnormal sleeping conditions that could have been as a result of malfunctioning of the brain. "The pineal gland in the brain which is a small endocrine gland in the vertebrate brain produces melatonin which is a serotonin derived hormone.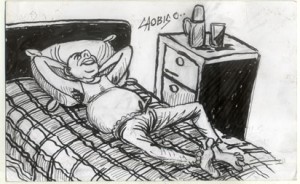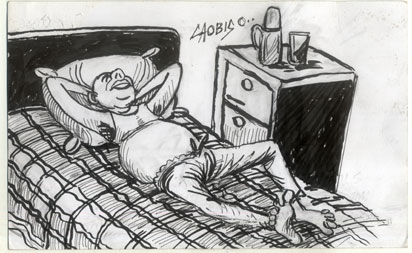 "Serotonin is a neurotransmitter which influences both directly and indirectly the majority of brain cells including affecting sleep. "This affects the modulation of sleep in humans and is located near the centre of the brain and when it is expelled in excess, the individual tends to sleep abnormally," Chijioke said. The doctor, however, pointed out that some studies had shown that people who sleep excessively were prone to diseases like diabetes and obesity.
Chijioke advised individuals with such health challenges to identify the root cause of the condition, adding that neurologists could decipher the problem if it was from the brain. He also said that in the conditions when over sleeping was caused by meals or drugs with drowsy effects, the patients should substitute with meals and drugs of less effect. On the alternative, he suggested that chewing of gums can help out any individual to keep alert.
The doctor said that the intake of too much coffee could keep one awake and it was not a healthy alternative, adding that coffee that contained caffeine could weaken the sleep centre in the brain.