One of Africa's leading specialty fluids management company, Eunisell Chemicals has raised the bar in the technology for the production of motor engine oil with the introduction of a full synthetic engine oil product, made of group IV synthetic base oils with an advanced additive molecules, chemistry and technology.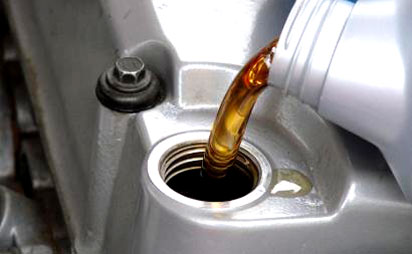 The new technology optimized and formulated for Ammasco International Limited, an indigenous and independent lubricant blender and marketer by Eunisell and Lubrizol Corporation was unveiled recently at the Ammasco blending plant in Kano.
While addressing newsmen at the launch, Chief Executive Officer, Eunisell Chemicals, Mr. Ken Amadi stated that the new Ammasco Synthetic Oil as it is called "was formulated by Eunisell and Lubrizol, it meets and exceeds all the requirements as specified by the American Petroleum Institute, European Automobile Manufacturing Association, International Lubricants Standardization and Approval Committee, Standards Organisation of Nigeria and indeed all the other bodies responsible for Engine oil specifications in across the world.
We are happy to be the first company in Nigeria to have introduced this new technology and can confirm that with this, your automobile engines will last longer than you will expect".
Also commenting, the Chairman, Ammasco International Limited, Alhaji Mustapha Addo expressed his satisfaction with the quality and high standard of the product. He added that he was particularly happy with the level of unequalled innovation displayed by Eunisell over the years, adding that the fully synthetic oil will further position Ammasco as the number one quality conscious lubricant blender and marketer in West Africa, with Nigeria as a hub.
In his remarks, the General Manager, Quality at Ammasco, Mr. Joseph Idume expressed satisfaction with the standards put in place in the blending of the Ammasco Synthetic Engine Oil. Idume said that "there was absolutely no compromise in the quality of additives used in this product. As an organisation that believe in quality as seen in all of our other products, we have consistently ensured a high quality standard, this is why we decided to enter into the next level of engine oil manufacturing with the launch of the Ammasco synthetic oil as witnessed here today".
Present at the launch were officials of the Standards Organisation of Nigeria (SON), Department of Petroleum Resources, (DPR) Representatives of Lubricant Distributors Nationwide and the Nigerian Automobile Technician Association.
Since it began its operations in Nigeria in 1996, Eunisell has consistently proved to be a forward thinking company and leader in the specialty fluids and additives segment of the downstream sector in the oil and gas and manufacturing industry while working with both international and local partners including Ammasco International limited.