By Sola Ogundipe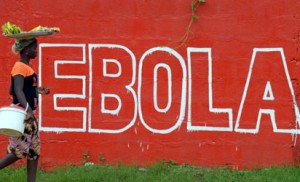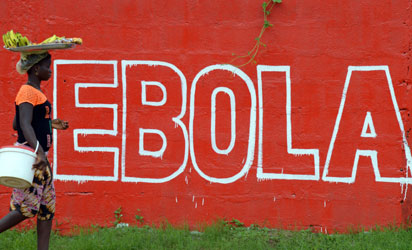 Barely a fortnight to the official declaration of Liberia as an Ebola-free country by the World Health Organisation, Liberian health officials confirmed a fresh case of the dreaded Ebola Virus Disease, over the weekend.
Coming more than two weeks after the last known Ebola case in the country was discharged from the isolation centre on March 5, experts say the development represents a major setback for the West African country.
The new case was detected in a 44-year-old female food seller that health officials said had not been on a monitoring list for possible exposure and had not travelled outside Liberia. It was gathered that the patient, from the Caldwell area near Monrovia, first developed symptoms around March 15, according to Dr. Moses Massaquoi, leader of the Clinton Health Access Initiative in Liberia and national case manager of the Ebola response.
In a statement, the Liberian Information Ministry said it was unclear how the woman had been infected. It noted that initial suspicion showed that the woman could have had sexual intercourse with an Ebola survivor. Liberia along with Sierra Leone and Guinea have been severely hit by the Ebola epidemic that has killed more than 10,000 people since it began a year ago.
While that is only speculative, researchers have found evidence that Ebola may persist in semen for up to three months after recovery, and abstinence is recommended. In part for this reason, the World Health Organization intends to release new guidelines for when an Ebola epidemic ends, a WHO official said.
To be declared Ebola-free, countries must wait 42 days from when the last patient tests negative for a second time. The new guidelines would recommend "heightened surveillance" for an additional 90 days, to take into account the potential for sexual transmission and hidden transmission chains.
Two Liberian triage nurses employed by the International Rescue Committee, an American relief agency, had recognized the patient's symptoms and alerted the adjacent Ebola isolation centre run by Doctors Without Borders, who took the patient for testing. The initial results came back positive on Friday. Meanwhile, amid the growing risk of outbreaks of measles, pertussis, and other vaccine-preventable diseases in countries affected by Ebola, the WHO has called for urgent scaling up of routine immunisation activities.