By Emmanuel Elebeke
THE Minister of Com munication Technolo gy, Dr. Omobola Johnson, has said that1.4 million students in 27 federal universities are now connected to internet as a result of the ministry's efforts. This feat, according to the Minister is a collaborative effort of the ministry with the Ministry of education and the World Bank's STEP-B project in the deployment of fibre-optic cables to universities and affiliated medical colleges, Nigerian Research and Education Network, NG-REN.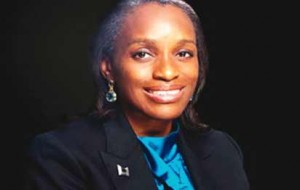 The Federal Ministry of Communication Technology had declared Nigerian students a priority demographic and through the Universal Service Provision Fund, USPF, rolled out targeted initiatives to improve internet connection among students.
With this connection, Johnson said, the beneficiaries will shortly be able to join  the West and Central African Research and Education Network, WAC-REN, as well as the Global REN communities. In the same way, the Minister said 3.4 million Polytechnic Students due to be connected by end of 2015 in the second phase of the project.
Shared access to ICT services
Also, she explained that 1,552 secondary schools are equipped with ICT also and 1,458,880 students estimated to have been introduced to ICTs through this programme. In the similar fashion, Dr. Johnson added that a platform through which the USPF extends ICT services to run-services areas and provides shared access to ICT services, including computer training.
Additionally, the Ministry revealed that the National IT Development Agency, NITDA had also initiated other programmes  in support of the demographic. Among them include: the Tertiary Institutions Access Project, TIAP, which had provided desktop computers, printers, wireless network facilities to selected tertiary institutions across the country. Also, the Minister informed that IT Centres had equally been made available in     tertiary institutions as knowledge access venues, adding that about 271 centres had so far been established in six federal universities.
Also under the Connect Nigeria initiative, the FMCT said it had further made available public access venues, PAVs aimed at providing shared access to ICT facilities in underserved and un-served locations to various other demographics. Other related scheme by NITDA she said include ICT training for youths with disabilities in Nigeria and each equipped with tablet PCs.
The Minister informed that the Universal Service Provision Fund, USPF had collaborated with the ministry of women Affairs and Social Development and currently deploying ICT facilities at fourteen institutes for the physically challenged. According to her, 222 community resource centres had been established by USPF across the country at subsidized rate to boost internet access by the rural people.