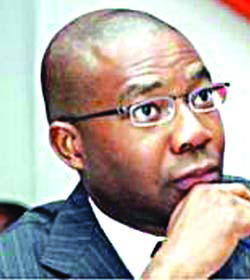 By Sebastine Obasi
As part of its continued drive to improve local content in the nation's oil and gas industry, Access Bank Plc has thrown its weight behind the 2015 Nigeria Oil and Gas Conference which is scheduled to hold in Abuja between March 16 and 19, 2015. The conference is the largest business network platform for players in Nigeria's oil and gas sector.
The Executive Director, Corporate and Investment Banking Division, Access Bank Plc, Elias Igbinakenzua said that the Bank is delighted to be a part of the Oil and Gas Conference , adding that its involvement in the sector was in line with the commitment to contribute to the economic growth of the country.
"Our support for the oil and gas industry remains strong. This further demonstrates our commitment to increase the capability of corporate customers as we continue to put them first in the heart of our business" he stated. Igbinakenzua said Access Bank has been a major sponsor of the Conference noting that the Bank's presence and active participation at the 2015 event reflects its focus on being a strategic partner to key stakeholders across the industry value chain.
He promised the Bank's continued partnership with and assistance to the oil and gas companies by supporting initiatives that will create business opportunities and investments in Nigeria and the African continent. According to him, "Access Bank has played, and will continue to play, a significant role in supporting the growth of the industry by arranging appropriate financing for operators to enable them execute their projects."
As part of its continued growth strategy, Access Bank is focused on mainstreaming sustainable business practices into its operations. The Bank strives to deliver sustainable economic growth that is profitable, environmentally responsible and socially relevant.