By Dayo Johnson, Akure
The Peoples Democratic Party (PDP) weekend described the threat by the All Progressives Congress (APC) APC, senators to thwart the confirmation of Senator Musiliu Obanikoro as minister as "vindictive laughable and unpatriotic."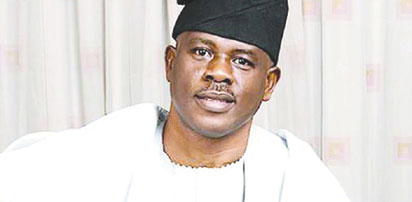 Leaders of the party, under the Forum of the South West Publicity Secretaries of the PDP, who met in Akure, rose in defence of Obanikoro over the alleged plan by the opposition senators to halt his confirmation as minister.
They include Gboyega Aribisogan-Ekiti, Wasiu Oladipupo-Ogun, Kehinde Salau-Oyo,  Banji Okunomo Ondo, Taofeek Gani-Lagos and Bola Ajao-Osun.
Addressing newsmen in Akure after their meeting, they said that the action, if allowed, constituted   a threat to democracy.
Their spokesman, Hon Banji Okunomo, pointed out that the APC has become a threat to the country's democracy and good governance by its actions and deeds.
Okunomo alleged that the senators were acting the script of their leader "who is becoming jittery of the rising profile of Senator Obanikoro".
They said that the APC was heating up the polity by playing destructive politics rather than constructive criticism.
The forum said: "APC threat was an affront on the nation's democracy and a deviation from the tradition of respecting former members of the upper chamber who had reasons to come before it for confirmation".
It will be recalled that the APC senators vowed to halt the nomination of Obanikoro during his screening following allegations of his involvement in the alleged rigging the Ekiti State governorship election last year.
The publicity secretaries said: "The allegations raised against Obanikoro by the senators are unfounded and laughable, and their position is unbecoming of members of the hallowed chambers of the National Assembly."