By Olasunkanmi Akoni
LAGOS—Lagos State chapter of All Progressives Congress, APC, has called on the Senate to reject Senator Musiliu Obanikoro's consideration for a ministerial position due to his deep involvement in the alleged Ekitigate election scandal.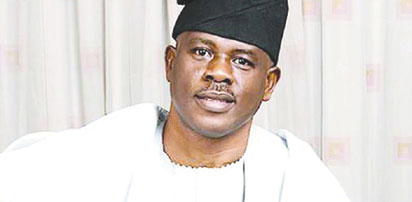 APC in statement signed by State Publicity Secretary, Mr. Joe Igbokwe, yesterday, cautioned that Nigeria should not continue to reward persons with questionable and dubious characters.
The party stated: "Ekitigate scandal is such a weighty and monumental fraud that cannot be swept under carpet as it rocks and undermines the very foundation of our democratic journey.
"Senator Obanikoro and his 40 thieves in Ekitigate scandal must be brought to book to serve as a deterrent to others. When offenders are not punished the hearts of the people are schemed to continue to do wrong.
"What is the purpose of reappointing Senator Obanikoro who has just lost an election in Lagos as a Minister if not to continue to use the exalted position to plunder our common patrimony at this critical point in the nation's history.
"Senator Obanikoro must be kicked in the ass and thrown out of the hallowed chamber of the National Assembly for decimating and desecrating our hard-earned democracy.
"With this singular act of representing this very bad and ugly candidate, the President is sending the wrong signals to the world that Nigeria is a nation of anything goes.
"We in Lagos APC reject Senator Obanikoro, we denounce this reappointment, and we strongly urge the Senate to throw him away in the interest of the country and democracy."