As the number of unemployed graduates continues to swell every passing day, an indigeneous human resources solutions firm, OYE DYNAMIX and its sister company, Oye Centre for learning and development have designed a workshop that would help to equip them with modern skills in order to compete favourably in the global market.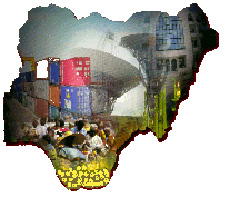 The company's Director for special projects, Ajo Afolabi-Balogun, an alumni of Durham University Business School who made this disclosure to Saturday Business Vanguard, assured that the programmes would help to cushion the debilitating effects of youth unemployment in Nigeria as well as position the youths on global pedestal.
Afolabi Balogun whose cumulative years of work experience on similar projects with the United Nations Development Programme (UNDP) and the Ford Foundation said the programme which is specifically targeted at unemployed youths will expound the economic frontiers of Nigeria. Besides the half-baked professionals churned out every year by the nation's institutions, said the programmes would centre on human capacity development with particular emphasis on soft skills development for young adults.
"For those who return from study abroad, we provide them with a critical understanding of the Nigerian labour market and that is what JobRed is about. This is so because naturally, as a country our developmental needs are huge and I believe that we all owe it to society to do what we can to help others as best as we can, doing as much as we can.
Speaking on the achievements so far, Ajo Afolabi-Balogun said, "we have developed a coaching programme for young women and recently launched the JobRed workshops. We had a successful workshop in December where we coached more than 75 young graduates on job ready skills, free, and we have gone ahead to introduce them to SME's who are our primary market and continue to build our database so blue chip companies can pull on this pool. We have a lot to achieve that would be to take the JobRed template to other states of our the country so that graduates anywhere can benefit from it", she said.
On the challenges of this programme, she revealed that Nigeria is not much different from other countries. It is really about providing solutions in a given industry or sector. It's about understanding processes, problems and having a deep knowledge of interventions that can positively change the situation. In my case, I have decided to focus on youth unemployment in Nigeria.
We have 1.5m graduates a year and according to a World Bank survey, only 1 in 10 graduates actually get a job after graduation, with reports from major employers of labour stating that the main contributing factor to the unemployment of Nigerian graduates is 'the absence of employability skills' and them 'not being ready for the workplace'. We have identified the problem and this is how JobRed was moulded.
So indeed my challenge is huge, my learning curve is a long winding maze with thorn-bushes but my goal is simple; we know what challenges our graduates have, and we have set up learning plans that will help overcome them and match these to what employers want".