By Daud Olatunji
ABEOKUTA—Governor Ibikunle Amosun of Ogun State, yesterday, urged the authorities of Nigeria Police and other security outfits in the country to be professional and shun all forms of injustice during the forthcoming general elections.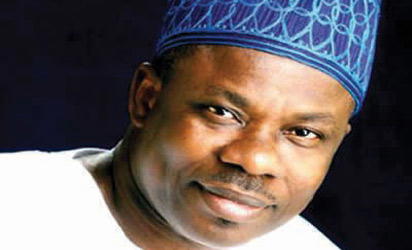 Amosun stated this while receiving the newly redeployed Commissioner of Police to the state, Valentine Ntomchukwu, in his office.
He spoke as President Goodluck Jonathan Presidential Campaign Organisation in Ogun State berated the governor for visiting the office of the Independent National Electoral Commission, INEC, in the state, describing it as a gross violation of the 'independence' of the commission.
The Director, Media and Publicity of Jonathan/Sambo Presidential Campaign Organisation in the state, Steve Oliyide, said the visit by Amosun was a subtle way to blackmail and compromise the electoral body.
Urging the police and other security agencies to hold fast to the tenets of the law and operate within its ambit, Amosun said the only way to engender a peaceful, free and fair election in the state and the country at large was to be fair to all, adding that no one should be above the law.
He said: "The slogan, 'Police is your Friend' should not be a mere statement but must be reflected in all their dealings with the people. My advice is that once you (the police) are professional in your dealing with the people and all the political parties, there would be no problem, especially when people see that no one is above the law. We would not tolerate it in Ogun. Nobody should be above the law. This I have demonstrated and this can be seen in our conduct during the ward to ward campaign across the state."
Speaking, Ntomchukwu commended the governor for his support to the force, noting that from the report he had been furnished with on arrival to the state by his men, the 'governor is police-friendly.'