The Chinese embassy's Consul General to the Federal Republic of Nigeria, Mr. Liu Kan has  described China- Nigeria bi-national relations as healthy and productively on high  speed.
With every certainty, the Consul General emphasised that Nigeria is China's second major export destination in Africa, adding that China Customs record declared that trade volumes between both countries amount to 18.1 billion USD.  In this session with Vera Anyagafu, Victor Gotevbe, & Prisca Duru, Liu also spoke on reports he is getting from Chinese construction companies operating in Nigeria, Nigerian agricultural sector, standard of goods from China, visas and other issues of interest.
Excerpts;
What is the volume of trade in non-petroleum goods between Nigeria and China?
In recent years, the economic and business cooperation between Nigeria and China has developed rapidly. Now as Africa's largest economy, Nigeria is China's second major export destination in Africa, meanwhile, China is Nigeria's largest source of imports and third major trade partner. According to China Customs, the trade volumes between our two countries amounted to 18.1 billion USD, increased by 33.2% over 2013, highest in history, and the volume of non-petroleum goods are about 88% of total. With the rapid development of China and Nigeria's economy, I am firmly convinced that our two countries can benefit greatly from our economic and trade cooperation, realizing common development.
China  has now become "The world's manufacturer" and a lot of made in China goods are much sort after in Nigeria. There are often complaints about inferior goods being shipped from china to Nigeria and very often these inferior goods are not detected by either Nigeria's SON or NAFDAC. How can the quality control authorities in China ensure that these inferior goods being shipped to Nigeria do not tarnish the reputation of Chinese manufacturers who are known for quality goods?
I have worked in Nigeria for one year and answered the questions on quality issues from local media for several times. In my opinion, these questions should be taken in an objective and correct attitude; after all, most Chinese goods in Nigeria are in low price but high quality. I can assure Nigeria people that Chinese good are trustworthy.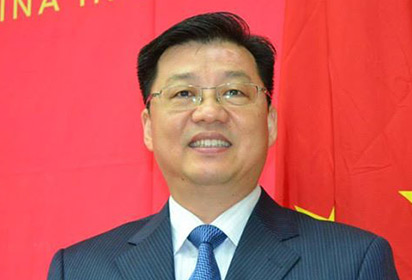 The Chinese government attaches great importance to the quality of "made-in-China" products and has taken a series of measures to regulate and supervise the production, sales and export of Chinese goods. China has established a comprehensive law system to enhance the quality control, and substandard products in China are strictly prohibited by the Production Quality Law of PRC. In China, all products shall comply with the requirements of State mandatory criteria and safety technical norms. Especially in recent years, we put in a great lot of efforts on improvement of supervision mechanisms, which is widely recognized by the international community and domestic and foreign companies. That is why we can see and purchase fine  quality  Chinese goods with  low  price at any corner of the world today.
In the meantime, Chinese companies and markets have also made significant efforts to improve commodity quality by, for example, strengthening internal management, awareness and mechanisms, positive progress has been made in these areas. China today not only export light industries goods but also high-tech products and equipments to the world, which are welcomed   and praised by the customers for the good quality and low price.
There are very few poor quality Chinese products in Nigeria market. In my opinion, some factors that violating laws of economy may stand behind it. We know the fact that products are made in accordance with laws of economy, and good quality means more inputs of research, materials, management etc., which will be reflected in a higher price. However, not every  Nigerian people  could  afford  the price and costs of high quality goods, and there is a large demand for cheap goods in Nigeria. In recent years, as required by Nigeria businessmen, some low price Chinese products are imported into Nigeria, which to some extent meets the daily need of ordinary Nigerians, nevertheless low price in some degree would sacrifice the quality of products. But we believe such situation would be temporary, and we oppose the exaggeration and hype of those quality issues that violating the laws of economy, and it is not the right attitude to solve the problem. In recent years, both Nigeria and China has adopted measures to solve quality issues of products. The Chinese government and the relating Nigerian departments, such as SON and NAFDAC, closely cooperate. For example, we successfully conducted high level official visits to both sides, China also hold some training programs for Nigeiran quarantine and inspecting officers to promote cooperation on quality control. I am convinced that with a closer cooperation, Nigeria and China will establish a healthier and better market.
Would China consider partnering with Nigeria government, setting up and funding vocational skills, acquisition centers in Nigeria, since such centers would produce skilled workers that would encourage Chinese manufacturers to set up factories in Nigeria?
In recent years, the China-Nigeria relations present a momentum of comprehensive and stable development. Remarkable achievements have been accomplished in various fields of our bilateral relationship. Under the new situation, China is ready to work with Nigeria to further enrich the China-Nigeria strategic partnership, consolidate the traditional friendship, deepen mutually beneficial cooperation, strengthen support each other, and better benefit of the two peoples.
China will continue to make efforts to strengthen inter-government exchanges and cooperation, which includes supporting Chinese companies in Nigeria to train local talents by imparting the modern technology and the necessary skills to the Nigerian youth who wish to work in the multi-national enterprises.
For example, Huawei, a multinational Chinese telecommunication company, always focuses on bridging the digital divide, technology transferring and professional training as part of its Corporate Social Responsibility (CSR) strategy. Huawei has established the only West Africa telecom technology  training center  in Abuja; so far the training center has trained more than 5000 local engineers.  Huawei also set up one of its regional network operations centers  (RNOCs)  in Lagos, which is capable of maintaining all networks managed by Huawei in Africa, providing 400 job opportunities for local senior engineers. Since 2013, Huawei and Nigeria Federal Ministry of Communication Technology has organized an ICT basic knowledge training program for 1,000 girls to encourage more Nigerian female to participate in ICT industry.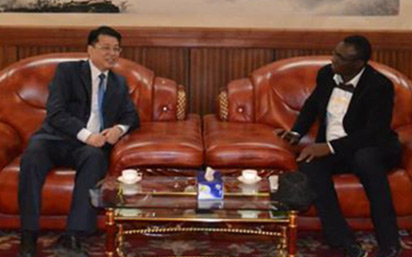 China has a robust agricultural sector. How can China assist Nigeria in terms of agricultural machinery, improved seedlings and technology in Nigeria's quest for food security?
Agriculture is a vital industry in both China and Nigeria. Although accounting for only 9 percent of arable land worldwide, China produces food for 20 percent of the world's population. Nigeria, the biggest African country in terms of population, and has vast arable land, also harbors great potential in Agriculture. China is willing to share the agric technology and the experience of agricultural development, and push a closer cooperation on Agriculture with Nigeria.
The two countries have made much progress in cooperation in agriculture since about 500 Chinese experts initially took part in the Nigerian National Special Program for Food Security, funded by the Food and Agriculture Organization of the United Nations in 2003.The experts, based in 36 Nigerian states, have helped the benefiting communities overcome shortage of water supply for drinking and irrigation while training local farmers for planting, fishing and beekeeping skills.
Chinese enterprises are ready to invest in Nigerian agricultural sector. For example, the well known CGCOC Group set up a Green Agricultural Development company in Nigeria in 2006 and has operated in WARA Agricultural Park of Kebbi, Nigeria since then. Currently, WARA Agricultural Park has become an important link in the Nigerian agricultural production chain. The crop breeds, sophisticatedly cultivated by the farming techniques adapted to the local environment, have occupied a significant share of Nigeria's agricultural markets.
Nigeria might also attract more Chinese investors and agro-technicians to its agricultural sector, especially in farming, fishing, aquaculture and agricultural processing areas. To this end, Nigerian government might put in place incentive policies in agriculture, including tariff rate on importation of agricultural chemicals, spare parts of processing machinery, and tax rate for agricultural production and processing in Nigeria.
What kind of report have you been getting from Chinese construction companies operating in Nigeria?
Nigeria has grown rapidly over the past decade. It has become the largest economy on the African continent and the 26th largest in the world. However, the need for infrastructure construction is still high since the large population and rapid development of both urban and rural area of Nigeria. Chinese companies can well meet the need for their advanced technology, experience, capacity, and most importantly, their willingness to make contribution to the development of the economy, society and people's livelihood of Nigeria.
In recent years, some outstanding Chinese enterprises come into Nigeria for assisting the construction and exploring development opportunities, many important and livelihood projects are in full swing, and will soon play significant role and effectiveness for Nigerian people.
According to the feedback from our companies, most of them have good relationship with their collaborators, they have a cordial working relationship, and these projects are progressing well. But some also complain to us of that the security situation is not optimistic, and some other factors such as inefficient public services, poor performance of contracts, untimely implementation of relating preferential policies also affected the progress of the projects.
As for the new year of 2015, the Chinese government will continue to encourage and support competent Chinese companies to invest and develop in Nigeria, the emerging and potential magic land, and conduct technology transfer and localization.
We expect that Nigerian government will take more steps to assure foreign investors that their interests, personal and property safety will not be violated.
Subscribe for latest Videos