By Dayo Johnson
Akure—All Progressives Congress, APC, yesterday promised to support states in the country to create 20,000 jobs each to cushion the effect of unemployment nationwide, if the March 28 election favours the party.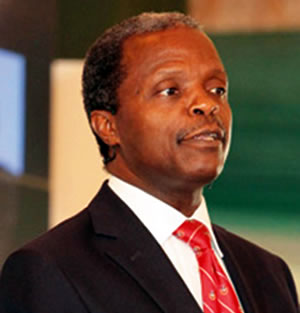 It also dismissed allegations of plans by the presidential candidate of the party, Gen. Muhammadu Buhari to islamise the country.
Presidential running mate of the party, Prof Yemi Osinbajo, said this in Ondo town, Ondo state during a town hall meeting with Party supporters across the state.
Osinbajo who lamented the alarming rate of unemployment in the country said 80 percent of graduates in Nigeria are jobless.
" If by the special grace of God we win the election we will support state governments to create 20, 000 jobs to cushion the unemployment crisis in the country.
" At the moment, many youths have no jobs. We want to provide a stop gap, we want to encourage people earning some money."
Speaking on alleged plans to Islamise the country, Osinbajo said: "There is no plan to islamise Nigeria. When Gen Buhari had power to do that as military president, he didn't do so.
"It was in 1986 that Nigeria joined the Organisation of Islamic Countries, OIC. It is almost impossible to Islamise Nigeria.
"Under the current democratic setting, he will not have the power to make Sharia laws in the country with the National Assembly representing every state in Nigeria making laws for the country.
"Gen Buhari resisted pressure to join OIC and he will not have the power to islamise Nigeria under a democratic dispensation."
On the postponement of the election, he said: "We don't know what the plans are yet, whether it includes the sacking of INEC chairman."