By Godfrey Bivbere & Ifeyinwa Obi
LAGOS — As oil price continues to fail, former President of the Nigerian Bar Association and Senior Advocate of Nigeria, SAN, Olisa Agbakoba, yesterday called on the Federal Government to tap into the enormous potential in the maritime industry estimated at N7 trillion annually.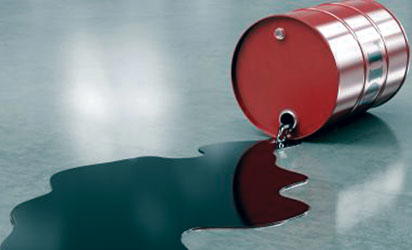 Agbakoba, who disclosed in his office in Lagos, said tapping into the potentials of the sector had become imperative as the budget for this year is already being threatened by falling oil price.
He called on the government to, as a matter of urgency, overhaul policy, institutions, regulatory and legal framework in the sector to make it possible.
According to him, "there is massive untapped revenue in our maritime sector estimated at N7 trillion per annum. In order to tap revenue from this sector, there will be need for overhaul of policy, institutional, regulatory and legal framework.
"Nigeria's shipping policy framework is outdated and incoherent. The last major review was 28 years ago, that is, the Nigerian Shipping Policy Act No 10 of 1987. As a result, Nigeria's ports have become uncompetitive; shippers have been pushed outside the shores of Nigeria.
"Nigeria was designated to be a maritime hub for West and Central Africa, with potential to be a Maritime International Centre, MIC, but Nigerian ports are being abandoned for those in Benin Republic and Togo."
"This is due to lack of regulation in the sector, which has led to a plethora of uncoordinated activities and exorbitant port charges which make Nigeria very unattractive for business.
"New laws are urgently required. There are raft of bills before the national assembly such as the Petroleum Information Bill, PIB, The Ports and Harbour Bill, the Bill establishing the economic regulator (Shipping Sector), and the maritime zones bill etc, waiting to be passed. It is even incumbent to review Nigeria's ocean policy to tap the abundant national resources.
"Revenue generation should be a topical issue. How can Nigeria survive in view of the dwindling fortunes in the oil sector? This should have been made a key campaign issue. Elsewhere, economic issue, immigration and labour dominate campaigns.
It is high time the contestant speak their minds on these issues which is critical to the nation. Furthermore, shipping and maritime sector are crucial to maximizing oil potentials because ships, rigs are classified as vessels under our laws. Thus a strong shipping framework is fundamental to strong oil economy and a country such as Nigeria can only ignore it to the detriment of her economy," he concluded.