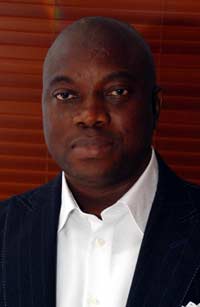 Kuku spoke at an interactive session with newsmen organised by the Ondo state Chapter of the NUJ in Akure.
He pointed out that not only has President Goodluck Jonathan performed well but " the opposition is not formidable enough"
The Special Adviser expressed believe that " Nigerians know there is need to re-elect the Present because he has delivered the dividend of democracy.
" For now the Presidency is not vacant particularly that it is Buhari who is the contender. It can never be vacant.
" How can it be vacant at a time so many countries are begining to go intellectual with their leaders and with policies, we cannot go back.
"We have never seen a better man than Jonathan in this contest. That is the fortunate thing for him.
"He has done well and becayse God is truly with him the person coming against him is a repetitive personality who wants to be President. But I know this is the last race he is going to run.
The Special Adviser also said that the Amnesty Programme will not end this year as earlier planned.
He pointed out that it will continue because over 2000 ex militants are still studying abroad and over 1000 in nigeirian universities.
Speaking on allegation that the President is not fighting Corruption, kuku said " Some people are saying the President is not tackling corruption, it is because they don't understand the issue.
" Mr President has not used ICPC or EFCC to witch-hunt anybody, he has even empowered the anti-graft bodies. So they should stop the issue of corruption and say another thing in their campaign.
" The people of this country will not appreciate Mr President now, this is not new, it has happened to other past leaders too, but I believe after Jonathan, the people will appreciate him.
" Whether we like it or not Jonathan is the best of all the contestants for this presidential election. Jonathan represents original Nigerian, he is a leader that has his children schooling in Nigeria, how many of our leaders are doing this"
On the insurgency he charged all the stakeholders and leaders in the regions to come together and deliberate on how to end the insurgency as it was done during the militants days in the Niger/Delta.