By Peter Egwuatu
The Nigerian Stock Exchange (NSE) has disclosed that the Board of Trustee for the Investor Protection Fund, IPF would meet to approve the recommended maximum N400,000 per claim for investors who had applied for compensation .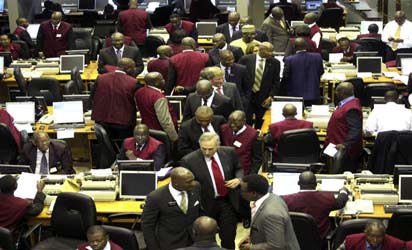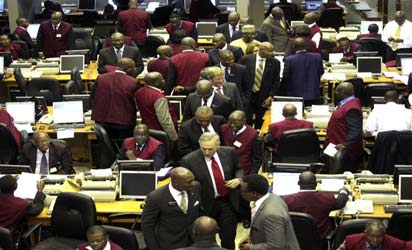 The Chief Executive Officer of the NSE, Oscar Onyema , who made this disclosure at the 2014 yearly market review in Lagos ,explained that the Board of Trustee would meet to ratify investors who are qualified for it as there are 343 claims at the moment.
On the issue of one trillion dollar capitalisation, he said the exchange is currently implementing a new strategy that would extend to 2019 for the target, adding that the new plan is focused on more realizable targets based on meeting the objective.
"The target was $1 trillion by 2016 across five targets. We no longer believe it is possible giving where we are today. We believe the new strategy , up to 2019 has more realistic targets based on meeting these objective."
These objectives, according to Onyema are promoting Nigerian capital market as African hub for growth companies; attracting domestic flows into the market, implement a more competitive price structure in conjuction with regulators and market participants.
Others are intensifying efforts towards developing a more sustainable market, increasing the number of listings across five assets classes, and operating a fair and orderly market based on just and equitable principles.
Onyema, who pledged the exchange unwavering effort towards solidifying its leadership position in Africa, said the claim approved for the 343 people under the IPF passed through a thorough verification process, under the board of trustees of IPF.
On the 2015 market projections, Onyema said: "with expectations of successful election and tighter grip in security , with more certain micro economic environment, market attractiveness would improve significantly while government bonds yields would also remain attractive to investors."
He pointed out that the exchange has concluded arrangement to optimize the use of its 13 branches to add value to the market this year , noting that these branches contributed only two percent to market capitalization last year.
"We have 13 branches and we use them to improve on our financial literacy outreach programme for both existing and potential investors. Trading is one aspect of these branches but this year, we have a strategy optimization across all our branches where there is no trading.
We may not push for more but we may use them as issuers outreach."
Speaking on the demutualization of the NSE, he said :"Demutualization can take any time from 18 months to five years to accomplish especially when you want to put some thing in place like make a new law but a lot of work is going on in that regard and we would see an accerelatedf rate of progress this year.