By Sebastine Obasi
Nigerian independents oil companies account for the nation's gas reserve portfolio of 46 trillion cubic feet, TCF, the Director, Department of Petroleum Resources, Mr. George Osahon said.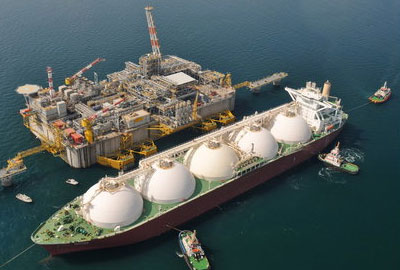 Osahon stated this at the Lagos Oil Club Question and Answer session held in Lagos. The DPR boss, who was represented by the Deputy Director, Upstream, Mr. Emmanuel Bekee, also said that indigenous blocks account for 45 TCF, while marginal fields account for one TCF.
He explained that out of the 76 indigenous blocks, Nigeria has 10 billion barrels of oil reserves, while the 30 marginal fields account for 500 million barrels of oil.
"Independents have not done badly judging by their involvement in gas commercialisation by the few producers, establishments of the first topping plant in the country and the refinery built since the late 80's.
"Credits must be given to independents for their aggressive participation in the acquisition of divested assets, strong collaboration among some operators to address concerns of common interest, relatively hitch-free operation and limited issues with the communities and strong CSR initiative on the part of some operators," he said.
Osahon also said that there is a ray of hope for downstream independents, who, in spite of the issues and challenges that abound, still control the downstream sector of the industry.  A breakdown of the downstream operations shows that independent marketers control 91 per cent in the retail outlet category in 2014, while the oil majors control the remaining nine percent.
For base oil storage capacity, independents control 41 per cent, while the majors control 59 per cent. A further breakdown shows that the independents have storage capacity of more than 800 million litres for PMS, otherwise known as petrol and more than 400 million litres each for dual purpose kerosene, DPK and automated gas oil, AGO, while the majors have more than 200 million litres storage capacity for PMS and about 150 million litres storage each for DPK and AGO.
Osahon said, "Independents would invariably control about 40 to 50 per cent of the nation's crude oil reserves of about 37 billion barrels in short to mid-term. They currently control only about nine to 10 percent of production but growth would be rapid.
Fifteen of the original 24 marginal fields awarded in 2003 are yet to go on production while a good number of those on production including independents hardly meet their obligations including royalties, concessional rentals and flare penalty payments with serious impact on government earnings.
"Upstream independent operation is likely to witness similar growth path as the downstream with all its issues and challenges including but not limited to respect for the rules of the game."