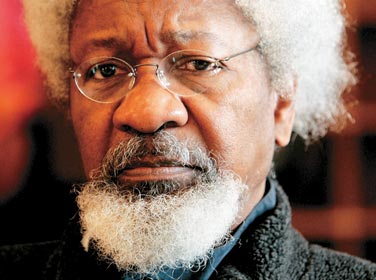 Soyinka
By Daud Olatunji
ABEOKUTA—Nobel Laureate, Professor Wole Soyinka, yesterday, gave a shocking revelation of how he was diagnosed and eventually cured of deadly prostate cancer.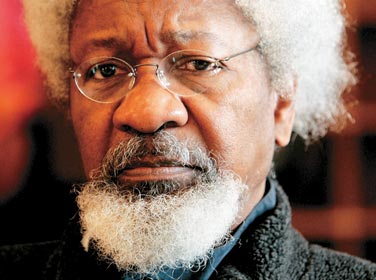 Soyinka while addressing newsmen at June 12 Cultural Centre, Kuto, Abeokuta, said he decided to make his health status public to encourage cancer patients to go for treatment and not to take the disease as a death sentence.
Cured after 10 months
The literary icon disclosed that he was diagnosed with cancer last December and was cured 10 months after.
With Soyinka at the briefing was one of his children, Dr. Olaokun Soyinka, who is the Ogun State Commissioner for Health, and founder/director, African Cancer Centre, Lagos.
Said Soyinka: "In December last year, I discovered that I had cancer, we were making sure that, that was what it was before going for the other tests and once it was confirmed, I was sure because in my family, we had an uncle, at a time who died mysteriously as far as we were concerned.
"His death was attributed to a lot of things. From what I know about cancer, I came to a conclusion that he died of cancer; maybe we have it in our family.
"Let me emphasize this: a lot of people know that I am a private person. I believe certain territories of every individual should be private to the individual and to his family, colleagues and it is only when it is of public interest that you probe into people's hut.
"For me, it is not a decision that I am happy with but I felt I have all obligation being a member of Africa Cancer Centre and also having donated during the festival of fund raising for cancer. I felt I owe people obligations to make it known and also to de-mystify cancer that many people feel is death sentence.
"Family, friends and colleagues begin to look at you as if you are a ghost just because you have cancer. No, cancer is not a death sentence, it is curable and I have undergone treatment and I am able to tell you that ,even I have a medal to show for it.
''You know I do not normally wear decoration, but I should be wearing this jacket at will. That is my certificate that I underwent an important treatment. It is destructive anyway but finally, I finished on October 28. As I have said, it was discovered in December last year. Everything is fine and I want to use myself to encourage others to take whatever test available to you in our limited circumstances, but more importantly, to encourage those who are in-charge of this matter to take seriously the cancer menace which many people and I call silent killer," he said.
Appeals to FG on cancer treatment funds
Soy inka, however, appealed to the Federal Government to release the fund already budgeted for cancer treatment and construction of research centres in the country.
He said: "The important thing is that we have enough funds to build all the necessary cancer centres including research that this nation requires. It is very capital intensive, some of it. There are many ways of treating cancer just like there are different types of cancer. Even, diet forms an important part of cancer, diet is critical, the most difficult in the middle of treatment of cancer in fact, was a diet which was prescribed. I have to drink a lot of water. The most painful part of it is that water and I are not friends at least on inside (stomach), no.
Prevention
"There are many preventable actions for any individual. One of the major reasons I decided that I would come and make this personal appeal is because I happen to know that certain amount of money had been approved for the Cancer Centre under Yar'Adua and I want to make a personal appeal that this money be released. Not all of us can move round, stop over and have the necessary treatment anywhere we go. At least, we can have diagnostic centres everywhere elementary treatment can be given to patients."
Asked how he felt, Soyinka said: "To tell you the truth, I do not recollect what I felt. Whatever it takes, just look at the best way of getting rid of this unwanted squatter in our body, that is what I said, 'get rid if it for me."