By Babajide Komolafe, Favour Nnabugu & Franklin Alli
The Federal Government's Transformation Agenda for the economy has attracted $59.6 billion foreign direct investments (fdi) into the country from all over the world since 2011-2014.
The investments cut across cement, sugar, petrochemical, automotive industry and have created jobs for Nigerians and revenues for the government.
The Minister of Industry, Trade and Investment, Olusegun Aganga, disclosed this, weekend in Abuja during the ministry's 4th media workshop with the theme 'Building a greater nation through sustained transformation.'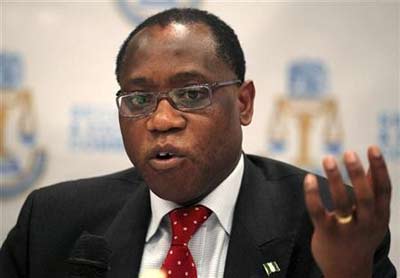 'In 2011 FDI was $15 billion, it increased to $30 billion in 2012 and further went up to $46 billion in 2013 and $59.6 billion current year," he said.
He attributed the achievement to President Goodluck Jonathan's Transformation projects for the economy, saying ""In 2011 when we took over, there was no comprehensive and coordinated industrial policy for the country. There was no strategy to diversify our economy and revenue base. The manufacturing contribution to our GDP was very low, at less than four per cent. Capacity utilization was very low, while massive jobs los was prevalent. There was no emphasis on value addition. For decades, our country had specialized in exporting raw materials. We had weak industrial structures and were dependent on importation of most of our products. That was the situation in 2011 before President Jonathan's administration came on board.
What we did to change the situation was the introduction of Nigerian Industrial Revolution Plan, NIRP, roadmap for industrialisation and linkages to other economic sectors. "In order to reverse the ugly trend by diversifying our economic and revenue base, President Jonathan in February 2013, launched the Nigeria Industrial Revolution Plan (NIRP) as a major game-changer. This was based on the principle that no nation has successfully moved from being a poor to rich nation without a robust industrial and services sector."
Where we are now
Cement: "In 2011, the installed capacity in the cement sector was 16.5 million metric tons yearly. Today it is 39.5 million metric tons. When we came in, there were about $9 billion investment in the
cement sector but today it is more than $15 billion. In 2011, the direct and indirect jobs from the cement sector was less than 600, today the sector provides about 2.2 million direct and indirect jobs.
We spent at least $5.2 million in the importation of cement but since 2013, the administration of President Goodluck Jonathan has not issued any import license.
"Our main focus for the cement sector, going forward, are to improve the standard of cement and to bring the price down. Cement manufacturers must do it because we do not do price regulation. There
was announcement a few days ago that one of the cement manufacturers is bringing down the price of its 32.5 by 40 per cent from N1, 700 per bag  to N1, 000. The 42.5 is coming down from around N1, 800 to about N1, 150 per bag.
Automotive Industry: "In 2011, we did not have a comprehensive automotive policy on the ground. Today, in the automotive sector, over 22 companies have signed technical commitments to manufacturing or assembling cars in Nigeria. By early next year, some of them will be in the country.
The number of investments that went into the automotive industry in 10 years was $62 million but in less than one year, we have attracted about $150 million, and there are over $300 million coming up 2015. The numbers of automotive test laboratories were nil in 2011, but today we have three. The numbers  of universities offering automotive engineering were nil but today we have about four of them. The manufacturing capacity utilization for the automotive sector has also gone up by 40 per cent. In the sugar industry, the number of jobs in 2011 before President Goodluck Jonathan's administration  was 3,860 but today, it is about 180,000. Investment in sugar cane was $100 million but today it is
N3.2billion."
Sugar: "The four major players currently in the industry are: Dangote Sugar Refinery (DSR), (which acquired 95 percent of Savannah Sugar) BUA Sugar Refinery, Josepdam Sugar Company, and new entrant Flour Mills of Nigeria. Available records on installed refinery capacity show Dangote Sugar has 1.44 million metric tons, BUA 720,000 metric tons, and Flour Mills of Nigeria (Golden Sugar Company) commenced operations of a 750,000 metric tons plant in June 2013. Some new investors are entering the market place with the aim of expanding capacities at older sugar estates