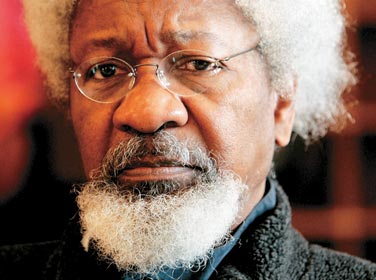 Soyinka
By Vincent Ujumadu, Awka
Foremost Nigerian writer and Nobel Laureate, Professor Wole Soyinka warned yesterday in Awka that if reasonable steps were not taken, the current internet revolution would destroy scholarship.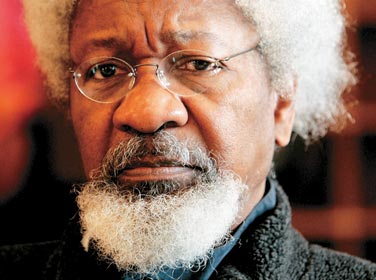 Delivering the 3rd Zik annual lecture at Nnamdi Azikiwe University, Soyinka said the heavy reliance on internet for academic activities would soon witness the end of books as instrument for mind development and potential building.
According to him, there has been so much decline in writing and reading among the younger generation and urged them not to allow any primordial considerations to hinder them from developing their innate potentials.
He observed that certain traditional, religious and western teachings enslaved Africans from exploiting their environment and potentials, adding that the problems in Nigeria today such as Boko Haram, which could be attributed to poor mental development occasioned by wrong teaching.
Speaking on the theme; "The Magic Lantern, Excursions in the Creative Realm," Soyinka said that the sun remained the magic lantern of the entire universe which gave life to the earth.
He said that such communication gadgets like computers and IPAD were capable of bringing an end to the culture of book writing and reading, adding that the end point should be how to find a way of collaborating between book writing and use of internet knowledge.
Their partnership, he stated, may have witnessed a revolution in the communication world, but regrettably has essentially destroyed the realm of imagination in young people.
He enjoined the young people to tap their potentials and not allow certain primordial factors within their environment inhibit them.
Special Adviser to President Goodluck Jonathan on Inter Party Affairs, Senator Ben Ndi Obi, who endowed the Zik lecture series, said the project was started three years ago to immortalize Nigeria's first President, Dr. Nnamdi Azikiwe in whom the school was named.
He described the lecture as unique and thought provoking, saying that the theme was one of Soyinka's enigmatic cum realistic, adding that it was an attempt to unravel same without him it would be like an excursion into oblivion and confusion.
Obi said the lecture series was a turning point in the process of actualization of his childhood dream of immortalizing Zik, explaining that it was for that reason that he endowed N10 million in 2010, with an additional N2 million over a five -year period for research in honor of this "icon and legend of all times".
Zik's faith in intellectual resources as a problem-solving, he added, stood tall in all his classical statements and actions as his Lincoln University experience re-affirmed his belief in education as a constructive social force which could be harnessed for social progress.
Chairman of the occasion, Chief Emeka Anyaoku said the lecture was to honour Zik's legacies and initiatives, adding that people knew him as a great inspirer of nationalism and Africa's fight against colonialism mainly with his pen, first in Ghana and later, Nigeria.