By Michael Eboh
The Federal Government has given approval to about 138 companies to function as Metering Service Providers in the Nigeria power sector.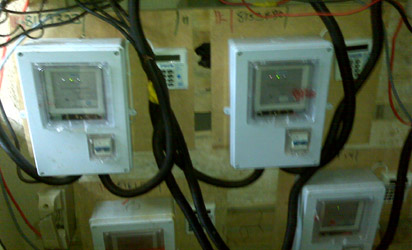 The Nigerian Electricity Regulatory Commission, NERC, in a document obtained by Vanguard, disclosed that the companies were certified after due inspection and consideration.
Specifically, five companies were certified as meter manufacturers; 13 companies were given government approval to import meters into the country, while 28 companies were certified as meter vendors.
Also, thirteen companies were approved by NERC as individual meter installers while 79 companies were certified as corporate installers.
The five companies approved as meter manufacturers are Elsewedy Electric Nigeria Limited, Momas Electricity Meters Manufacturing Company Limited (MEMMCOL), Uni Star Hitech Nigeria Limited, Electricity Meter Company Nigeria Limited (EMCON) and Mojec International.
However, Memmcol, apart from the approval given to it to manufacture meters, was also given approval to function as a meter vendor and corporate installer.
Also, EMCON, in addition to its meter manufacturing certification, also got approval to act as an importer, vendor and corporate installer.
Mojec International also got approval as a meter importer, meter vendor and a corporate installer of meters, while Uni-star Hitech got approval to also perform as an importer, vendor and corporate installer.
The NERC had, a couple of days ago, given electricity distribution companies (Discos), two weeks within which to provide electricity consumers whose meters are yet to be delivered months after payment with the products.
Chairman of NERC, Dr. Sam Amadi, said the Commission will view very seriously failure to meter these consumers.
According to him, the NERC will give Discos two weeks to make sure they fully meter all those who have paid because the order of the commission is 45 days.
He said, "After two weeks, we will be conducting public hearings to ascertain whether all those who have paid for CAPMI meters have been metered.