BY  Henry Umoru
Chief Anayo Onwuegbu, an engineer, administrator and politician is in the contest for the governorship primaries of the Peoples Democratic Party, PDP. The aspirant in this interview articulates reasons for his aspiration. Excerpts:
SInce 1999 you have been playing behind  the scene, do you have the requisite political structure to see your ambition come to fruition?
In 1999 I played behind the scene, in 2003, I did not play behind the scene; I contested for the ticket of the party and I set up the structure, but for the policy of the then Obasanjo's administration that insisted on granting automatic ticket to all PDP governors that were going for second term, the then Governor Chimaroke wouldn't have had a second term.
I had the singular privilege and my ambition was responsible for the sharp division of the Enugu State House of Assembly in 2002, which produced a group of 16 that were loyal to me. It is on record.
What are your thoughts on zoning?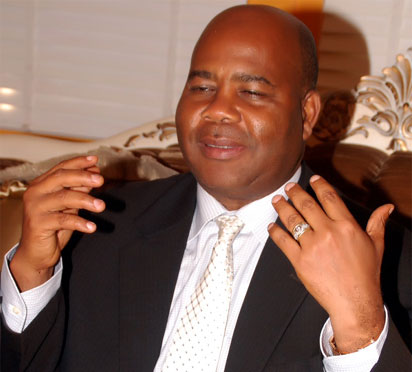 Well, we have not had zoning in Enugu State. I wouldn't say zoning is a wrong principle; you can only talk of zoning as a good principle. Imagine a democracy like Nigeria where ethnicity plays a major role; that is the only principle you can use to justify zoning. Therefore, people see zoning as a way of reassuring other parts that they can also have a shot at power. Back home in Enugu State, there had never been any zoning.
It is on record that in 1979, in the old Anambra State, the key elements that were contesting for governorship – Chief Jim Nwobodo, late C.C. Onoh, Dr. Alex Ekwueme and Chief Austin Ezenwa; these were the principal characters that contested the election.
Principal characters
It was not on the basis of any zoning arrangement. In 1999, the contest was between Chief Gbazueagu Nweke Gbazueagu, Chimaroke Nnamani and Nduka Agu.
Three of them contested vigorously for the ticket of PDP and finally Chimaroke won. In 2003, it was keenly contested by over 12 people, including my humble self. From Nkanu then was Chimaroke; from the greater Awgu was myself, Chief Alex Obiechina and two others. There was no zoning. Then 2007 again, the scenario repeated itself. In 2010/11, it was the same issue.
So what do you make of the agitation that Enugu North should produce the next governor?
The concept is hinged on the fact that some time ago, it was strongly rumoured that the deputy senate president, Ike Ekweremadu was interested in becoming the governor of the state and his no love-lost relationship with the sitting governor is a well known fact. To put a stop to that ambition, the governor started announcing that he had zoned the ticket of the party to Nsukka zone. It is a deliberate effort to steer up a sectional consciousness to be used against an envisaged enemy.
I stand to be corrected. Let him tell us in any gathering in Enugu State that says we are going to start zoning. He was not a beneficiary of any zoning arrangement; he was handpicked by former Governor Chimaroke.
What are you are bringing to the table for the voters?
I am not approaching the delegates just as I am talking to you. No! We are saying today here is the programme I have for Enugu and we are saying who has a better programme than me.
So I am not contesting the governorship because I have been paying school fees for people, those are humanitarian gestures between me and my God. But what we are talking here is that I have a programme, go through and see if it will not be better for the people of Enugu.