By Samuel Oyadongha
Yenagoa—The Bayelsa State local government pensioners have decried the hardship and pains that non-payment of their entitlements has exposed them to, saying "they are facing financial starvation that is worse than the dreaded Ebola Disease Virus, EVD."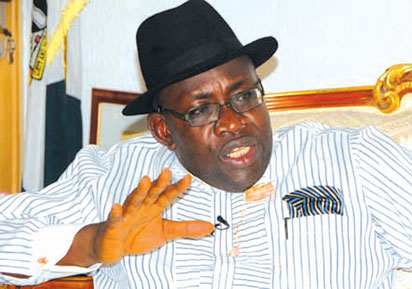 Chairman of the Nigeria Union of Local Government Pensioners, Bayelsa State branch, Prince Renner Hobobo, in a chat with Vanguard, noted with sadness that they had written over 35 letters seeking audience with the state government to no avail.
Hobobo lamented that the backlog of the indebtedness due to local government new pensioners had increased from N285, 668,469.92 by May 1, 2013 to about N830, 010,201.72 by July 31, 2014.
He blamed the arrears on the failure of the state government to contribute to financial allocation to the Local Government Pensions Board, and failure of the Ministry of Local Government and Community Development to source the share of Federal Government contribution to the pension's board.
One of the letters by the union, dated July 1, addressed to the Secretary to Bayelsa State government corroborated the claim of the chairman.
The union, in the letter, claimed that in spite of Bayelsa State's budgetary provision for 2012, 2013 and 2014 which amounted to N411, 464,962.43, not a dime had been released to the Local Government Pensions Board, since the commencement of the present administration.
According to him, "similarly the federal share, which ought to have been twice that of the state at 2.5 and 5 percent respectively, would have been N822, 929,924.86.
"From the above calcula-tions, N1,234,394,887.28 is the supposed provisions from the state and Federal governments for these three years. It is therefore inexplicable why the Local Government Pensions Board is not funded.
"We commend the state government for the infrastructure development, but earnestly appeal that the it should come to our aid.